1. Birds are on the move
The pelican migration is in full swing. 
Warblers are on heading south. Most hummingbirds, orioles and martins have departed, although you'll see some stragglers visiting your gardens.
September is the peak migration for hawks and smaller raptors. Turkey vultures also migrate. In October, the larger raptors migrate.
Head to the rivers and then look to the skies any day this autumn.
2. Potential redistricting and COVID updates
Goodhue County residents have two key meetings to follow on Tuesday, Sept. 21. The public may attend either virtually.
First the Goodhue County Board will meet at 9 a.m. in the Government Center Boardroom. Population growth in District 4 -- Belvidere, Featherstone, Florence, Goodhue, Hay Creek and Zumbrota plus the municipalities in the districts -- and relatively little growth in District 5 -- eastern Red Wing plus Wacouta Township -- will result in redistricting for potentially much of the county. This is because each district must be contiguous.
Then the Goodhue County Health & Human Services Board will meet at 10:30 a.m. Among the HHS Department's ongoing  responsibilities is monitoring COVID-19 spread and making recommendations.
Visit www.co.goodhue.mn.us.
3. Peek inside Jordan Towers
Jordan Towers are both public buildings and private residences.
This week people can take a closer look when the Red Wing Housing & Redevelopment Authority will open the doors for an open house 1-4 p.m. Wednesday, Sept. 22. 
In addition, people can support those who live in the facility: Jordan Towers Resident Council will hold a fundraiser that afternoon. 
The open house will be in the lower level of Jordan Tower II, 428 W. Fifth St. For more information, call 651-388- 7571 or visit www,redwinghra.org. 
4. A singing sensation
Brooke Elizabeth -- known in Ellsworth as Brooke Thoen – got her start as a 13-year-old wielding a blue acoustic guitar. Nearly 10 years later, she's writing original songs and has a recording contract.
She's back in her hometown for a free Summer Fun Series performance at 5 p.m. Thursday, Sept. 23, in Ellsworth's East End Park.
The Ellsworth Public Library will have activities, too.
5. Revisiting the hits and life of Ricky Nelson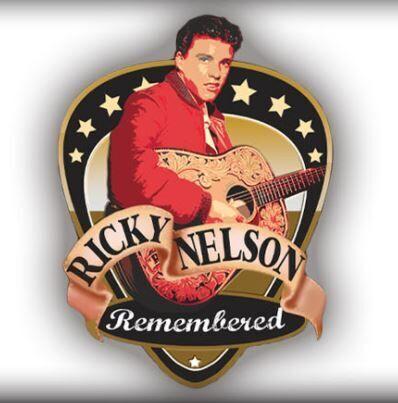 "Ricky Nelson Remembered" is a multimedia entertainment event featuring the live music of Nelson's hit songs including "Hello Mary Lou," "Travelin' Man" and "Garden Party" performed by twin sons Matthew and Gunnar. The show includes footage of the family with interviews from celebrities influenced by Nelson. 
The show celebrates the life of America's original teen idol. 
Originally scheduled for  April 2021 at Treasure Island Resort & Casino, the show was rescheduled for 8 p.m. Friday, Sept. 24.
2020 was the 35th anniversary of Rick passing in a New Year's Eve plane crash.
Get tickets at www.ticasino.com/live-entertainment.