The Randolph Rocket football team overcame injuries, including the loss of several playmakers at the end of the season, to finish .500 – 5-5 overall, 4-4 in the regular season and 1-1 during the Section 1A playoffs.
It was not the season the Rockets wanted, but head coach Michael Schmidt said he was proud of how his team handled it.
"The one thing that stood out to me was our seniors set this kind of motto this year, 'One Team, One Family.' I thought they did a good job of sticking to that even though we faced a lot of adversity with injuries," he said. "It would have been really easy to shut down and kind of give up on the year. I was proud of the way they kept battling even though the odds were against us."
Senior quarterback Evan Bennerotte went down with an injury that ended his season in the Rockets' seventh game. After he went down, the offense took a hit as Schmidt rotated between sophomore J.D. Kuhn at quarterback and having seniors Charles Gustafson, Collin Otto or Ruben Kriesel take direct snaps. 
As the Randolph offense struggled at times over the final three-plus games, it was the Rocket defense that stepped up.
"This year it really all kind of connected. We went to this 4-2-5 defense, we're in our sixth year of it, and the guys are really starting to understand their responsibilities and how it's supposed to be run," Schmidt said. "I was proud of how our defense played because honestly they had to kind of pick it up for the offense."
Randolph held opponents to 20 points or less in six of their 10 games, five of which were wins. While the Rockets have the reputation of having a high-powered offense, Schmidt would like to see his defense continue to hold opposing offenses down so the offense does not need to do as much.
A key part of that will be continuing to grow into a more physical team. Schmidt said that is what stood out as the next step for the Rockets.
"Just looking at the teams that have been successful in this district the last couple years, it's getting more physical, getting more physical up front and evaluating how we want that position to look with our offense and defensive linemen," he explained about where the team needs to improve. "You look at a Fillmore Central that across the board, offensive line, they're 190-, 200-pound kids. They're not big kids, but they're kids that are going to play with relentless effort, go four to six seconds every play and be willing to be physical and hit."
Ideally, Schmidt wants to be able to win football games like the first game against Kenyon-Wanamingo when Bennerotte went down. 
"If you were to check our box scores over the last five, six years, you would see a lot of blowout wins, a couple close games, and a lot of blowout losses. But to actually win a dogfight that was low-scoring, that's one that stood out to me," he said. "Moving forward I would love to have the mentality that we can win those games and not feel like we need to score 35, 40 points to win. That we can win a dogfight in the trenches when maybe things aren't working offensively but the defense stepping up, making stops and making turnovers."
Both games were like that as Randolph beat K-W 12-6 the first time and 22-8 the second time in the playoffs. 
There were plenty of standouts for the Rockets this season, especially from the senior class. Schmidt praised Gustafson for his elusiveness and big-play ability, saying that he finally got to show what he was capable of after having last season cut short due to injury.
Kriesel was the leader of the defense as he led the team in tackles and tackles for loss. Schmidt praised his willingness to be the one to deliver the hit and his nose for the football. Meanwhile, Collin Otto's return to football after taking a year off and was "honestly our overall, do everything guy," according to Schmidt.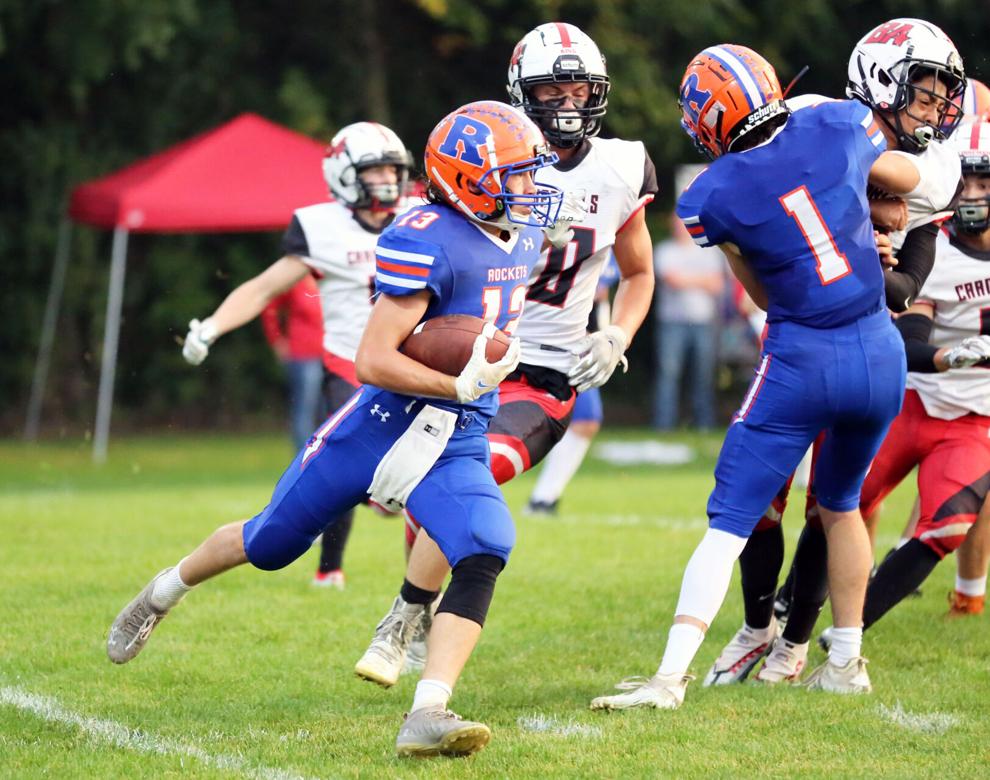 "Defensively he was great, offensively he was a big play waiting to happen similar to Charles," Schmidt said. "Regardless of his size, he worked his tail off all the time and never wanted to come out of the game."
Last but certainly not least was freshman Tristan Zingler, who despite his age showed he belonged on the field with much older players. 
"We had a couple freshmen step up for us and play some pretty big roles," Schmidt said. "Tristan Zingler played a little bit of tight end/fullback on offense for a few games and stepped in on defense, really stepped up to the challenge. I was proud of how he performed given his inexperience at that level."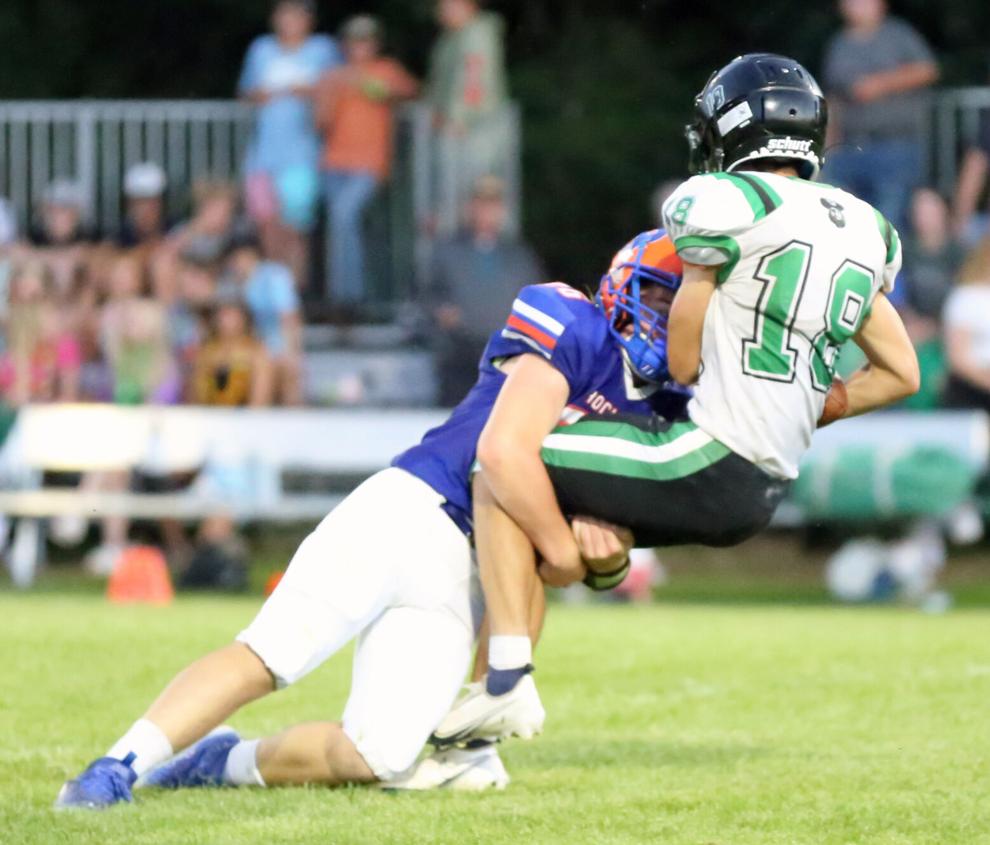 The team held its end of the season banquet on Monday, Nov. 15. 
Otto was named the team MVP and Bring the Wood Player of the Year. Gustafson was the Offensive Player of the Year, Kriesel the Defensive Player of the Year and senior Carson Lind the Lineman of the Year. Sophomores Jaxson Leifeld and Jonathon Opelt  were co-Scout Team Players of the Year.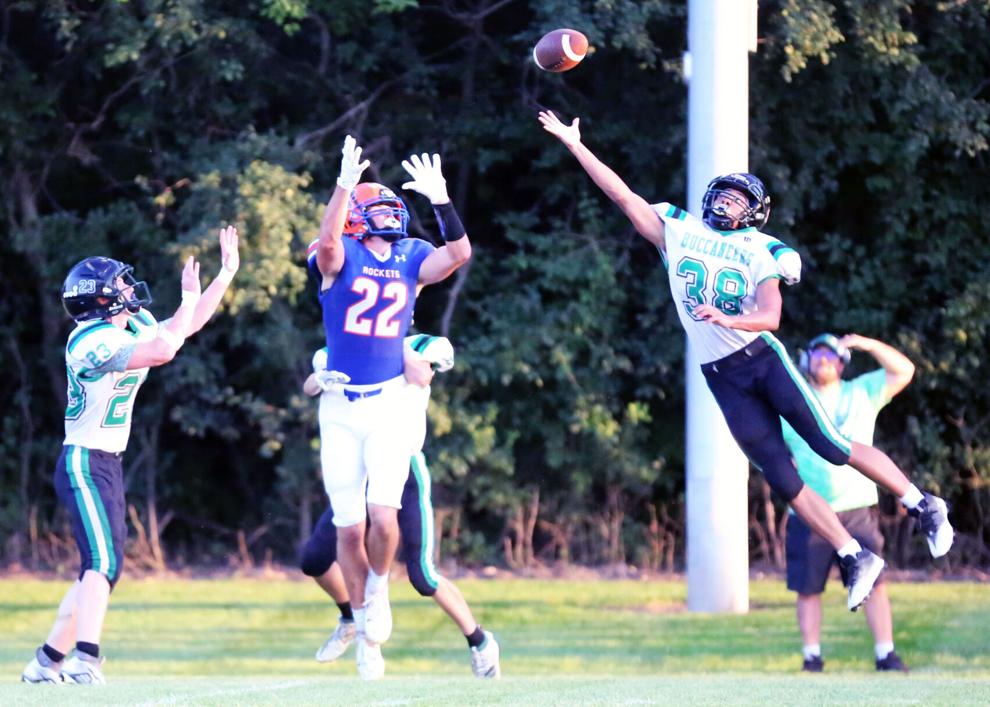 Nine different players received All-District honors. Senior Tyson Cooreman, Gustafson, Kriesel, Lind and Otto were All-District while Bennerotte, freshman Jameson Exley, senior Matt Reinardy and senior JJ Root were All-District honorable mention.
Cooreman will play in the 50th annual Minnesota High School All-Star Game on Saturday, Dec. 10, at U.S. Bank Stadium. Eighty-eight players will compete for the North and South teams from all over the state. Cooreman follows Clay Nielsen as a participant for Randolph.
"Back-to-back years for Randolph, which is pretty cool, it's remarkable really that we've had two guys who've gotten that honor," Schmidt said about Cooreman and Nielsen. "Really it's two guys who've been in the weight room since seventh grade, you can probably count on one hand how many times they've missed a weight room session since middle school and high school."
Schmidt praised Cooreman for how he battled an injury and did what the team needed him to do, though it was not quite the role that they envisioned at the start of the fall.
"He was willing to do what we asked of him and that meant he was going to play tight end and stay in and block because that's all you can do," Schmidt said. "Another guy willing to do whatever it takes for the team, I know it was frustrating for him but he didn't let it show, he didn't bring his teammates down."