Bombers senior Jaci Winchell will forever live on in Cannon Falls High School athletics history after breaking the school's volleyball assists record. The five-year setter, who has run the Bomber offense the past three years, broke the mark 2,045 assists during Cannon Falls win over Medford Tuesday, Sept. 28. She had reached the 2,000 mark the weekend prior at the AA Showcase where the team took second.
"When we first got the kill, I turned to my team and my back was to the student section so I couldn't see them, '' Winchell said about the record-breaking moment. "We came together and cheered and my sister was like 'look' and pointed behind me. They were all holding 2,000 assists signs."
Winchell knew she was approaching the record but did not realize she was that close and did not know she had broken it until seeing the signs. Head coach Melissa Huseth then announced it to the team. The moment was made even more special by the role Winchell's sister, Karsyn, played.
"When I broke the school record for assists, the set was to my sister Karsyn and she helped me get the record, which was really cool and obviously not planned at all," she said. "It's been really special."
Reaching 2,000 assists and breaking the school record has always been a goal of Winchell's and she is one of a very small group to do it.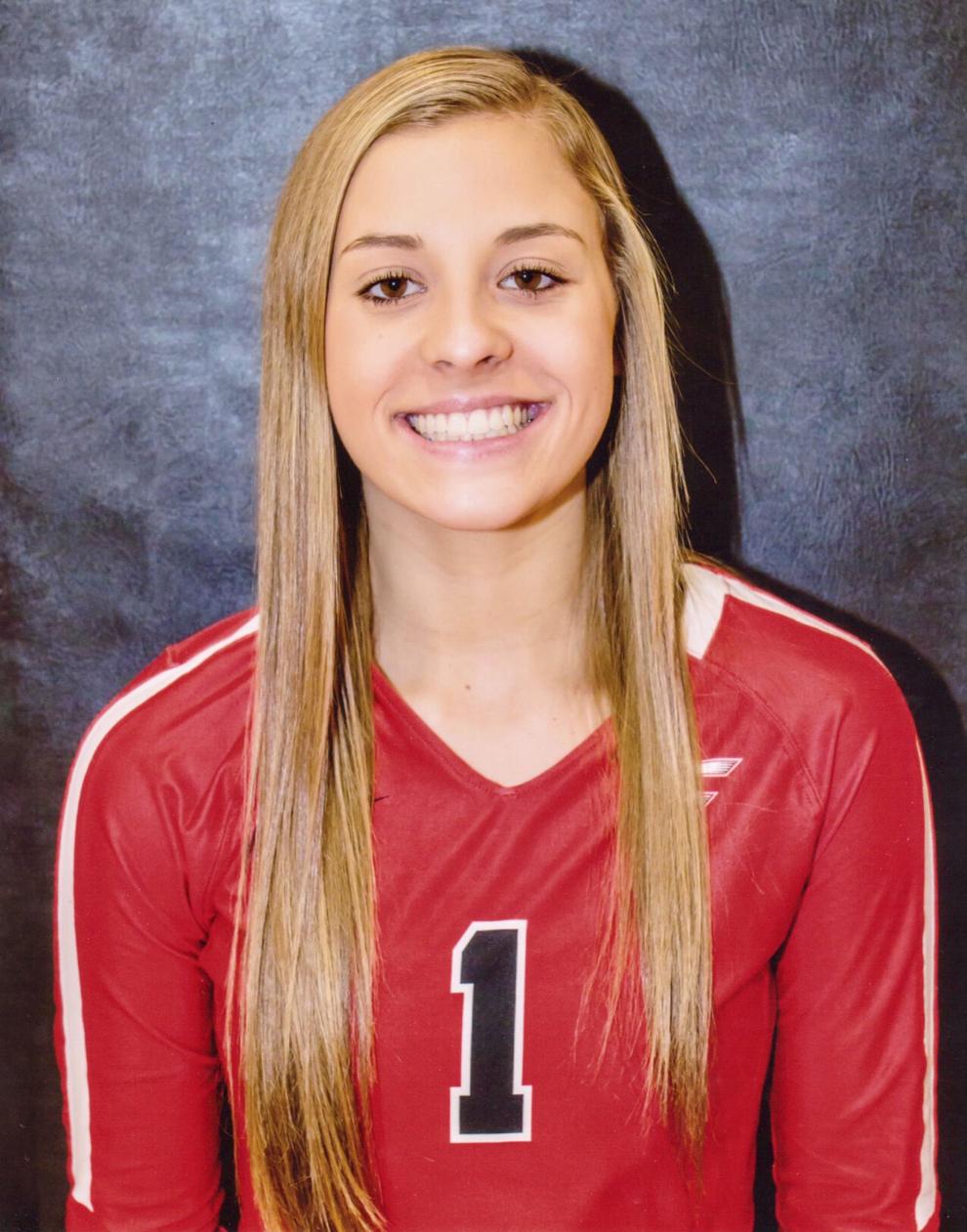 Huseth said that maybe four athletes in her coaching career have hit 2,000 assists like Winchell, one of them being her own daughter Hailey Huseth, who held the record of 2,045 that Winchell broke. 
"Setters have to be tough players," Huseth said. "They liken them to quarterbacks on a football team. They have to be smart, they have to be tough, they have to be quick with good hands."
To Winchell, the record is a testament to the work she has put in. After all, according to her, volleyball is in her blood.
"Honestly it's really amazing. I really have worked hard my whole life, my Mom's been a coach since I was little so I've really been working on it," she said. "It's been one of my goals to have this many assists and I thank my teammates and my coaches, all my fans and family for all they've done for me and help me reach this goal."
Despite Winchell describing herself as being full of energy on and off the court, Huseth said she has a calming influence on the team.
"She is very steady, you don't see that kid get rattled out there," Huseth said. "If we're down by six, seven points, she's still playing the type of plays where we're up six or seven points. She's very emotionally solid and I think that calms her team a little bit, definitely calms her hitters."
Huseth also said that while the award is for Jaci, it's an award for the entire team. Players have to make good passes to her for the offense to function and hitters have to finish the passes they receive. 
With a large chunk of her senior season left and the record behind her, Winchell said there's only one thing left to do.
"If we can win a state championship, that would be the true icing on the cake," she finished.