No one in the history of Randolph High School basketball has scored more points than Megan Erickson. 
On Monday playing against Schaeffer Academy, Erickson broke the boys and girls points record, eclipsing 1,557 points. As it stands, Erickson has 1,562 points for her career.
Prior to breaking the record, Erickson admitted she's thought a lot about the record. 
Initially, she was concerned they wouldn't have a season due to the COVID-19 pandemic. 
After the volleyball season started, Erickson said she became more confident that some sort of basketball season would happen.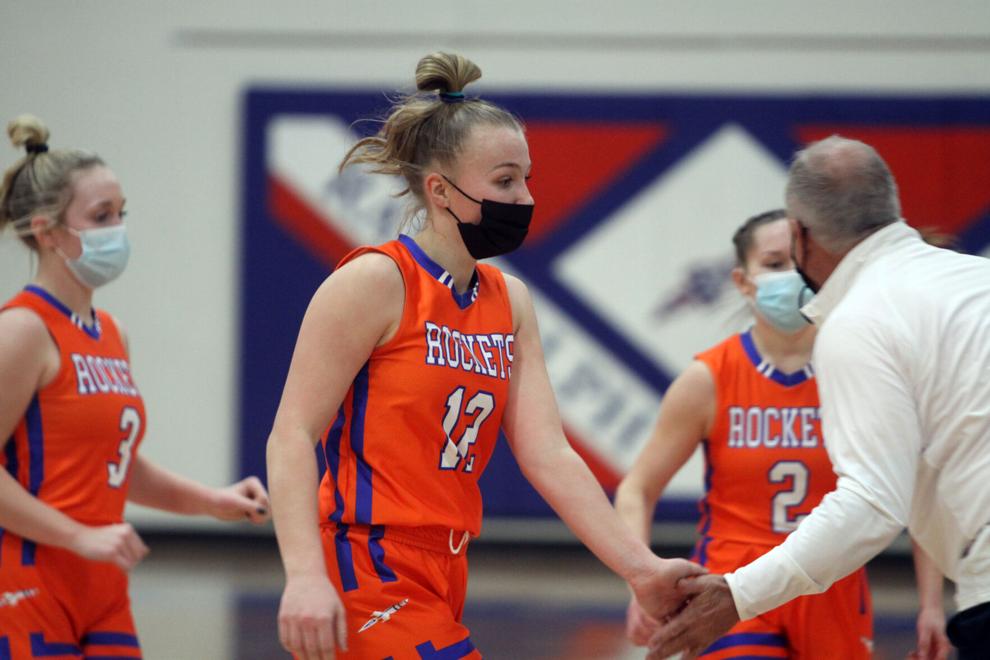 "This year I've been really focusing on [the record] because I didn't know if we were going to have a season or not," Erickson said. "So I was like, 'if we do get a season, I need to push as hard as I can to break it.'"
It would be unfair to classify Erickson has only a scorer though, Rockets Coach Dennis Trom said. 
Trom, who has coached Erickson since seventh grade, said he believes Erickson is playing her best basketball this season. Trom said Erickson is working hard to get more teammates involved, rather than the team living and dying on her scoring output. 
"She still got her 25 [points], which if everyone isn't scoring, we're going to lose," Trom said. "If she's scoring 25 [points] and everyone else is scoring, we're going to win." 
Green light
Erickson started as a post early in her high school basketball career. Erickson said she was first brought up in eighth grade as the first player off the bench. 
Being able to move from the post to the perimeter has forced Erickson to improve aspects of her game that she might not have if she played center for her entire career.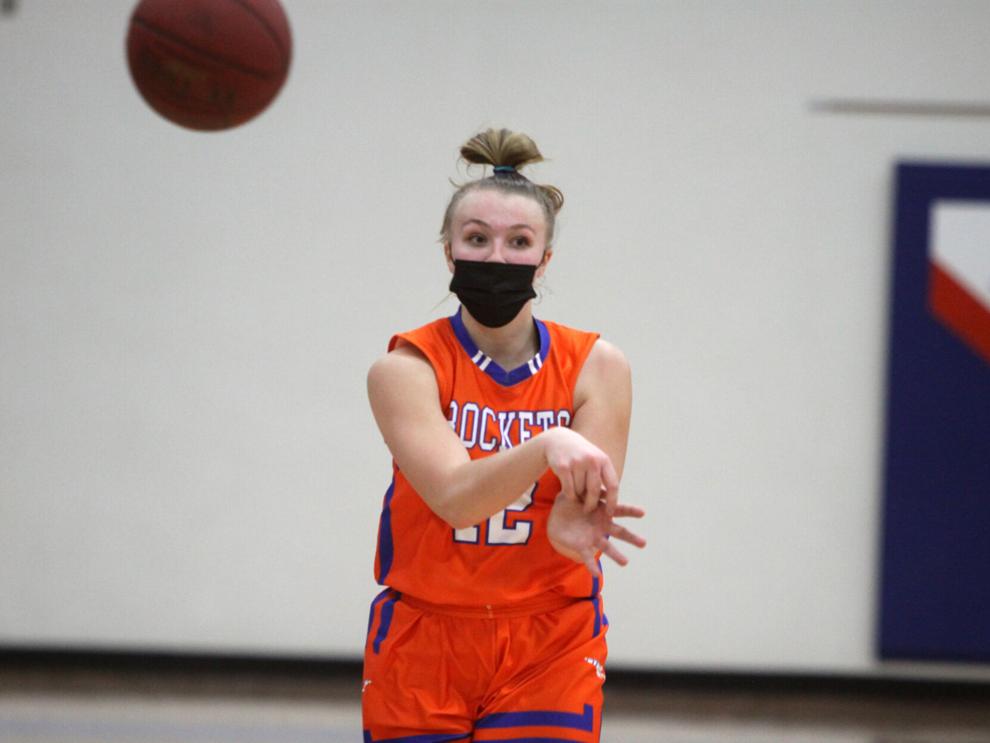 But she still takes it personally when someone five inches taller than her is matched up in the post. After all, her older brother pushed her to work hard and box out. 
Trom has given Erickson the freedom to take over games for most of her varsity career. 
Erickson said she appreciates having the trust of her coaching staff to get a basket for her team, but she gets frustrated sometimes too.
"Sometimes it makes me feel good, but other times, it's not just me on the team," Erickson said. "There's four other girls on the floor at the same time."
Trom said he still speaks with Erickson about quality and poor shot selection. Every once in a while, an errant shot may arise, but Trom knows Erickson will adjust quickly. 
"She knows when to take over a game," Trom said. "She's pretty smart that way."
Last season was a frustrating one for Erickson. 
In her own words, she took a lot of "really bad shots" and became frustrated often. 
Trom said teams began recognizing Erickson as a legitimate scoring threat and began putting pressure on her that she'd never experienced on a routine basis before. 
But a poor junior year shooting didn't dismay Erickson. Instead, she spent all summer in the gym working on her shooting and hit the weight room. 
"This season I felt really confident that it was going to be a good year," Erickson said after talking about all of the summer practicing she put in. 
Erickson's advice to the younger Randolph basketball players
It's truly a coaches dream to have an athlete like Erickson on the team, Trom said. 
In a smaller school like Randolph, where there's no athletes specializing and focusing on one sport, to have a dedicated basketball player like Erickson is something special. 
"She's always engaged in practice and trying to get better," Trom said. "And is trying to get the young kids now. She's taken that on. She's the perfect athlete."
Erickson has not decided where she'll be going to college next year. She hasn't decided if she'll be playing basketball or softball either. 
When asked what younger basketball players should start doing now to get ready for their high school careers, Erickson's advice was predictable: hit the gym. 
"Go to the gym whenever you have free time and work on individual things," Erickson said. "Then teach others how to perform the way that you do."
Who's scored the most points in Randolph basketball history?
Megan Erickson, Class of 2021: 1,562 points

Mark Whitson, Class of 1988: 1,557 points

Jill Emery, Class of 1983: 1,457 points

Caleb Thielbar, Class of 2005: 1,448 points

Alyssa Whitson, Class of 2018: 1,347 points

Liz Mulvihill, Class of 1983: 1,267 points

Grant Otte, Class of 2017: 1,262 points

Dave Sorenson, Class of 1964: 1,190 points

Dan Bassett, Class of 1994: 1,101 points

Derick Otte, Class of 2008, 1,071 points