Introducing the All-Area football teams from the Cannon Falls Beacon and Republican Eagle. 
Alec Hamilton, sports reporter for the Beacon, and Martin Schlegel, sports editor for the Eagle, cooperated to put together All-Area football teams from their respective schools: Cannon Falls, Randolph, Red Wing, Lake City, Goodhue and Zumbrota-Mazeppa.
The head coaches were able to nominate up to three players for Player of the Year in addition to their nominations for all-area. Statistics and accomplishments were taken into account when forming all-area teams.
First Team
(Listed in alphabetical order)
Max Balow (Lake City, senior, LB)
All-District
2021 Stats: 92 tackles, 8 tackles for loss, 2 interceptions, 3 fumble recoveries
From head coach Trevor Narum: "Max was the vocal and emotional leader of our team. He was our leading tackler with 92 total tackles. He also led our team in tackles for loss with eight. Max is a tough, hard-nosed football player with an old-school attitude. Max was also important to our offensive success as our starting left guard. Max had a fantastic senior season."
Blake Carlson (Goodhue, senior, OL/DL)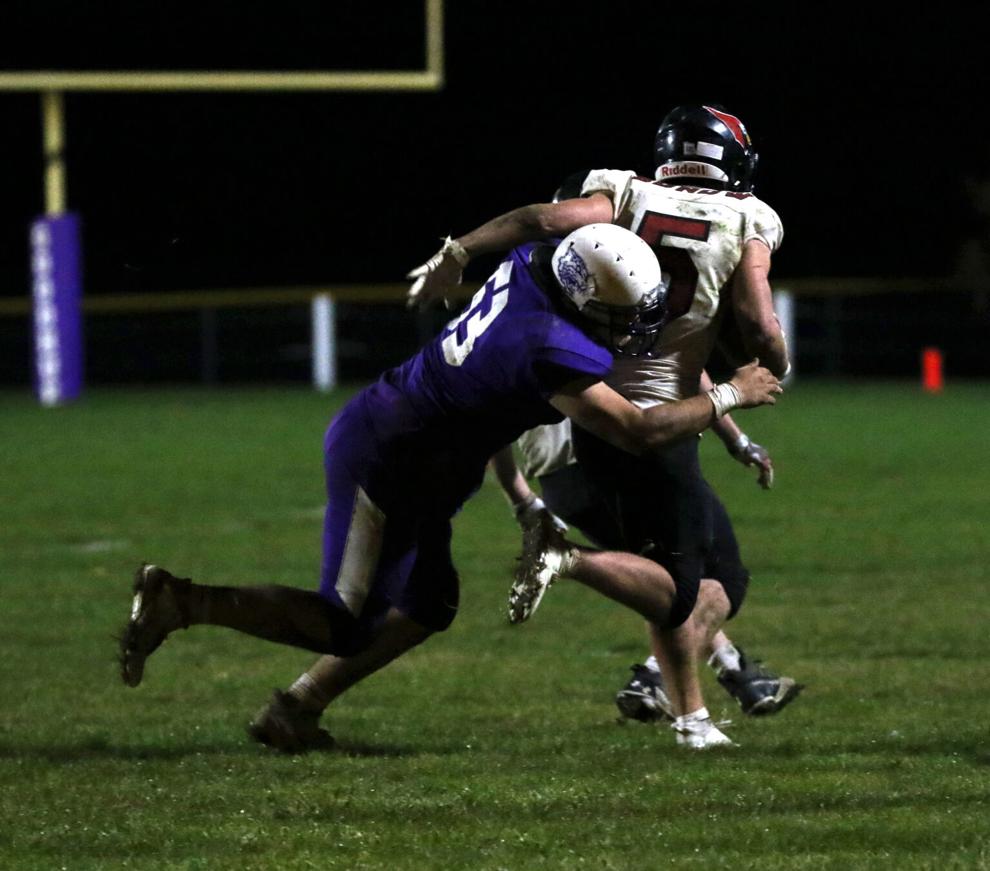 All-District, District Lineman of the Year, Team MVP, Selected for MN All-Star Game
2021 Stats: Helped block for 2,344 rushing yards on offense, 32 solo tackles, 76 assisted tackles, 13 TFL, 6 sacks
From head coach Tony Poncelet: "Blake played as a freshman, then was a three-year starter on both sides of the ball. He is a strong, physical player. We ran behind him on big downs for the last three seasons. Defensively, Blake got a lot of double teams but still ended up with impressive numbers on defense."
Carson Hammel (Cannon Falls, senior, RB)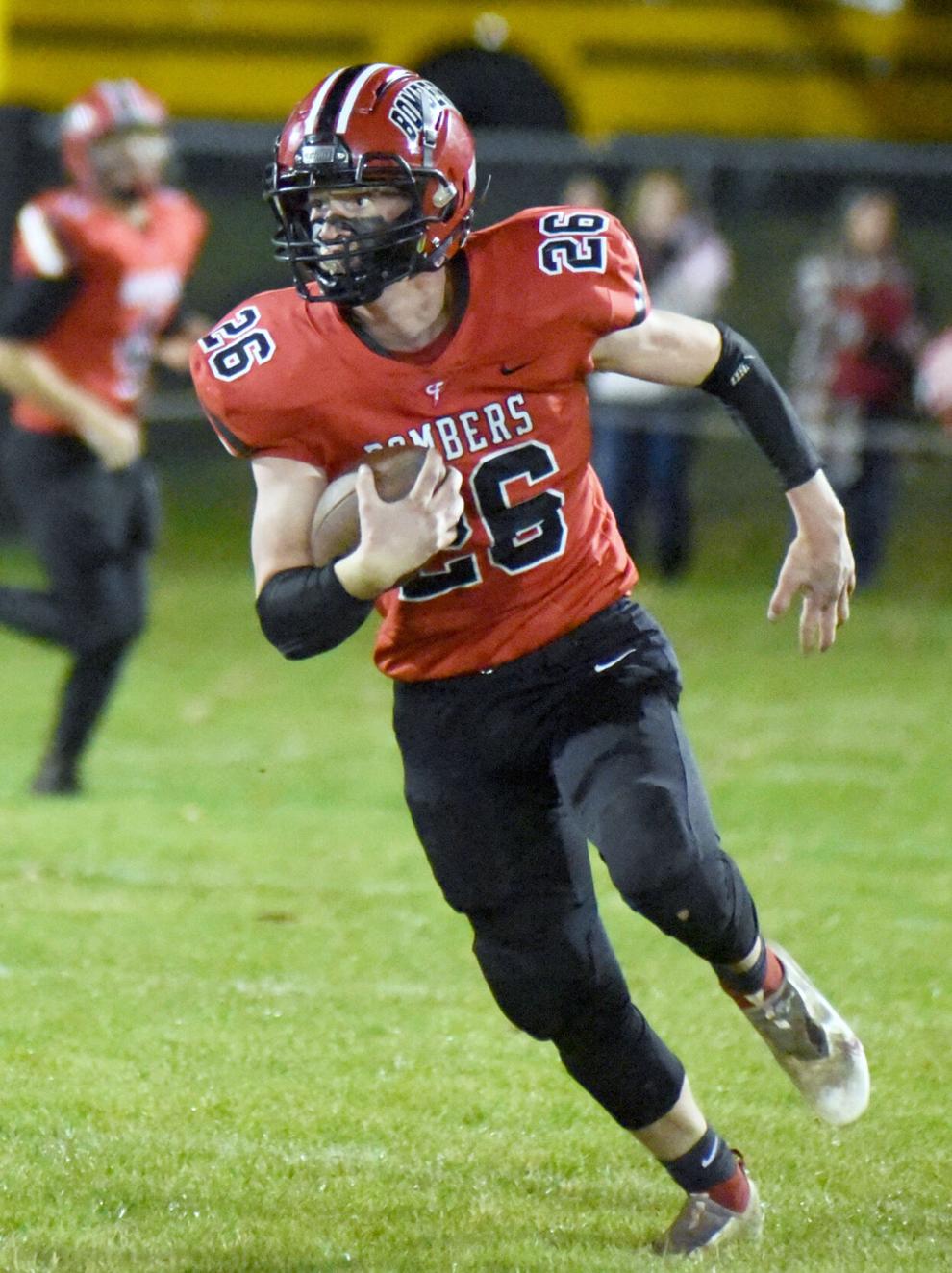 All-District, District Offensive Player of the Year
2021 Stats: 127 carries, 1,289 yards, 14 touchdowns
From head coach Dan Meyers: "Incredibly explosive running back. Set school record with over 10 yards per rush. Led the sub-district in rushing yards and rushing touchdowns."  
Colton Loeschke (Cannon Falls, grade, RB/DB)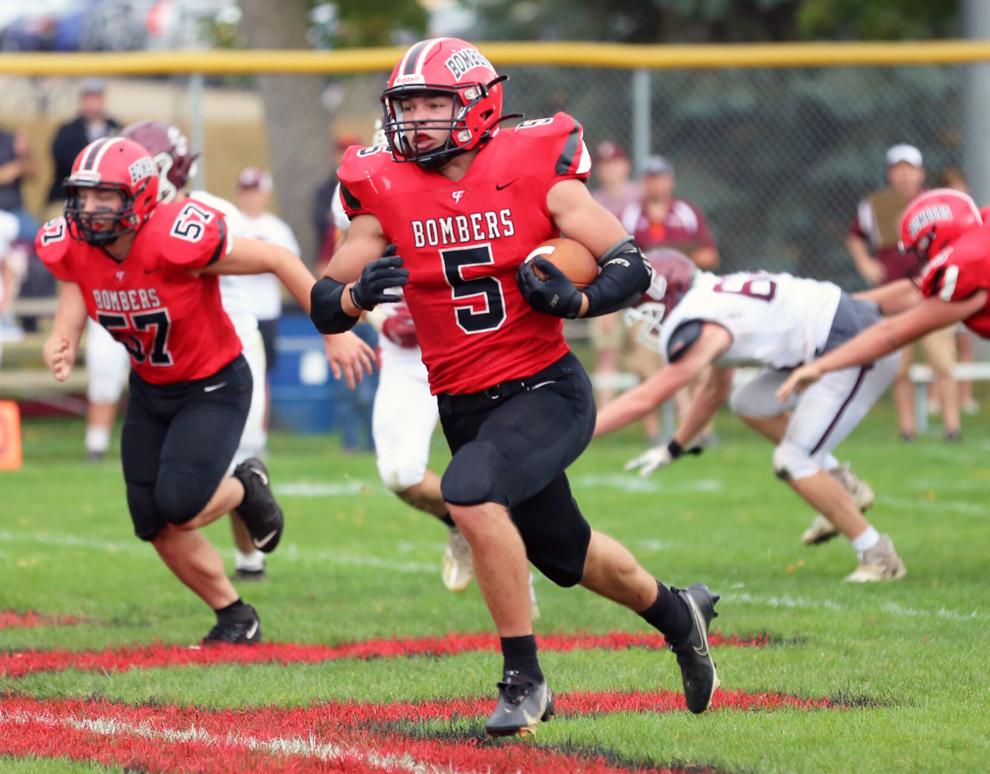 All-District, Academic All-State
2021 Stats: 84 carries for 683 yards, 8 rushing touchdowns, 3 catches, 47 yards, 1 receiving touchdown, 56 tackles
From head coach Dan Meyers: "Colton is a great running back, averaging over 8 yards per rush.  He also was a leader on defense with 56 tackles."
Carson Matzke (Lake City, grade, WR/DB)
All-District, Team Special Teams MVP, Academic All-State
2021 Stats: 48 receptions, 723 yards, 10 total touchdowns, 33 total tackles, 10 assisted tackles, 4 interceptions
From head coach Trevor Narum: "Carson set singles season records for receptions (48) and receiving yards (723). Carson is a fantastic route runner with great hands and has the ability to be a possession receiver, catching short to intermediate passes. He also has the speed to take the top off of coverage and be a deep threat. Carson was also pivotal to our success on special teams and defense."
Clay Nielsen (Randolph, senior, OL/DL)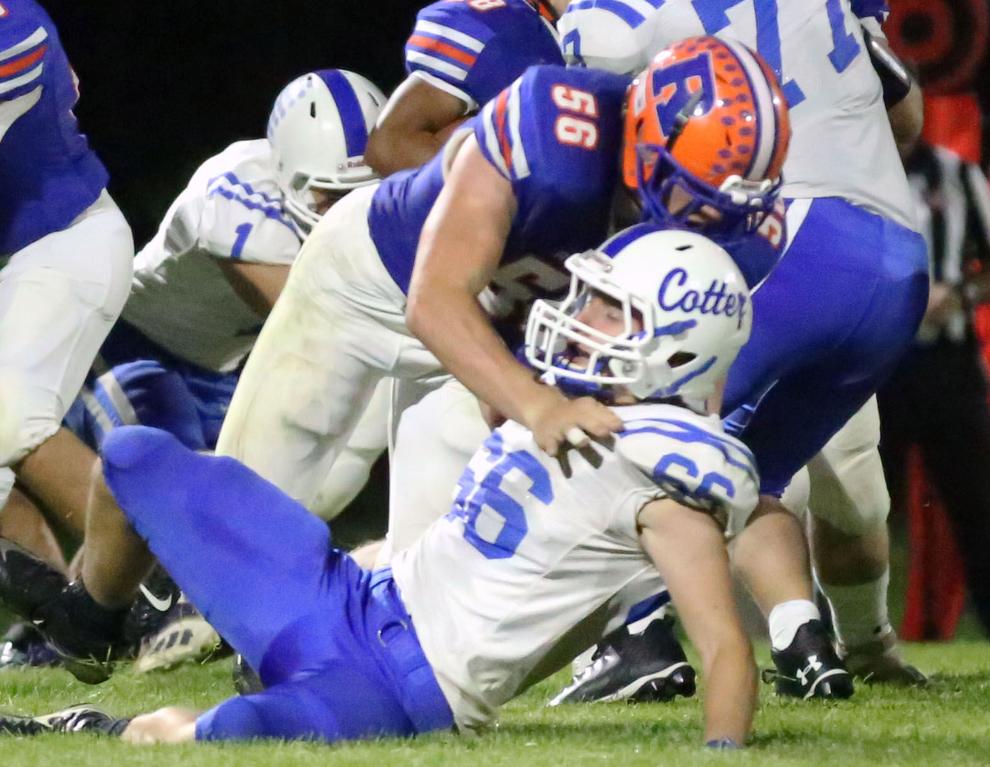 Minnesota Football Showcase Selection, All-District, Mid-Southeast District Linemen of the Year, Academic All-District
2021 Stats: 58 tackles, 10 tackles for loss, 4 sacks, 1 forced fumble
From head coach Mike Schmidt: "Clay has been the anchor on both our offensive and defensive line for the past four years. He goes above and beyond on a daily basis, to not only make himself better, but his teammates as well. His hard work, determination, and leadership will be difficult to replace."
Kendrick Otto (Cannon Falls, grade, OL/DL)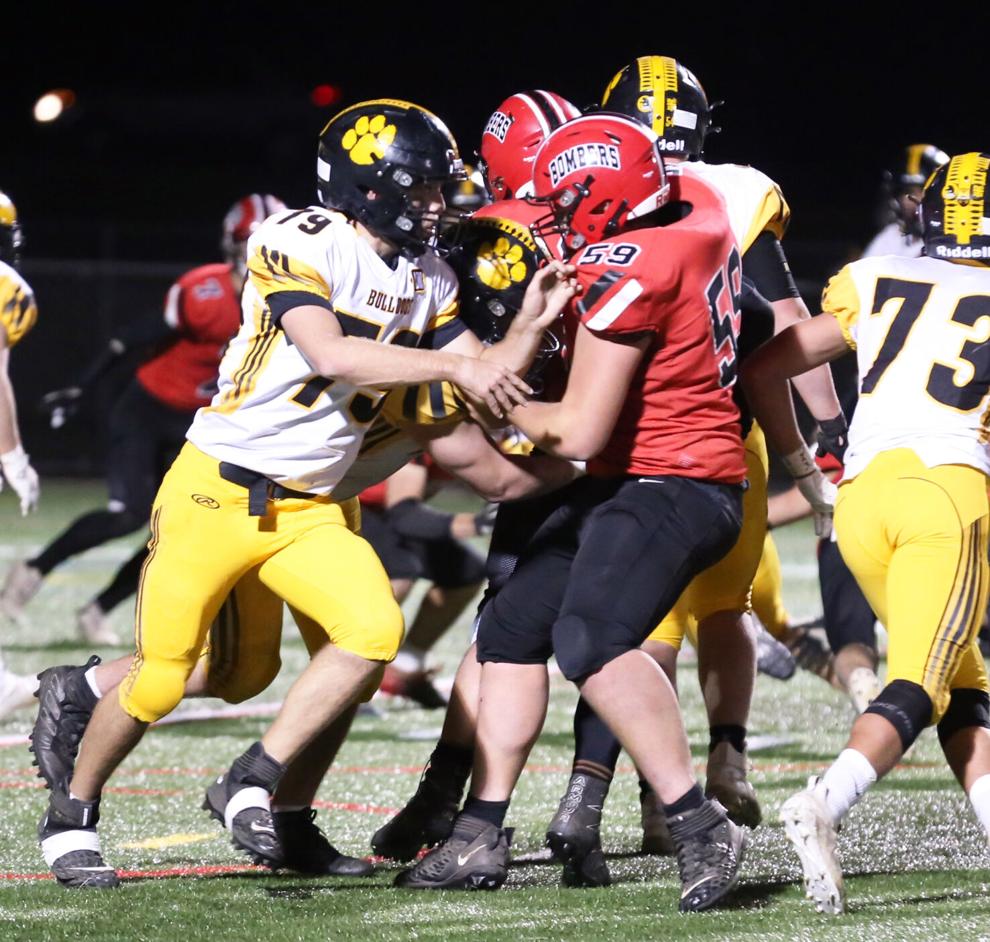 All-District, All-State, Minnesota Football Showcase Selection, Burlsworth Character Award winner
2021 Stats: 37 tackles, 7 tackles for loss
From head coach Dan Meyers: "Kenny was the most dominant lineman in the Southeast District this season and best lineman we've had in many years. He was selected to play in the MN All-Star showcase."
Malakye Parker (Goodhue, junior, RB/DB)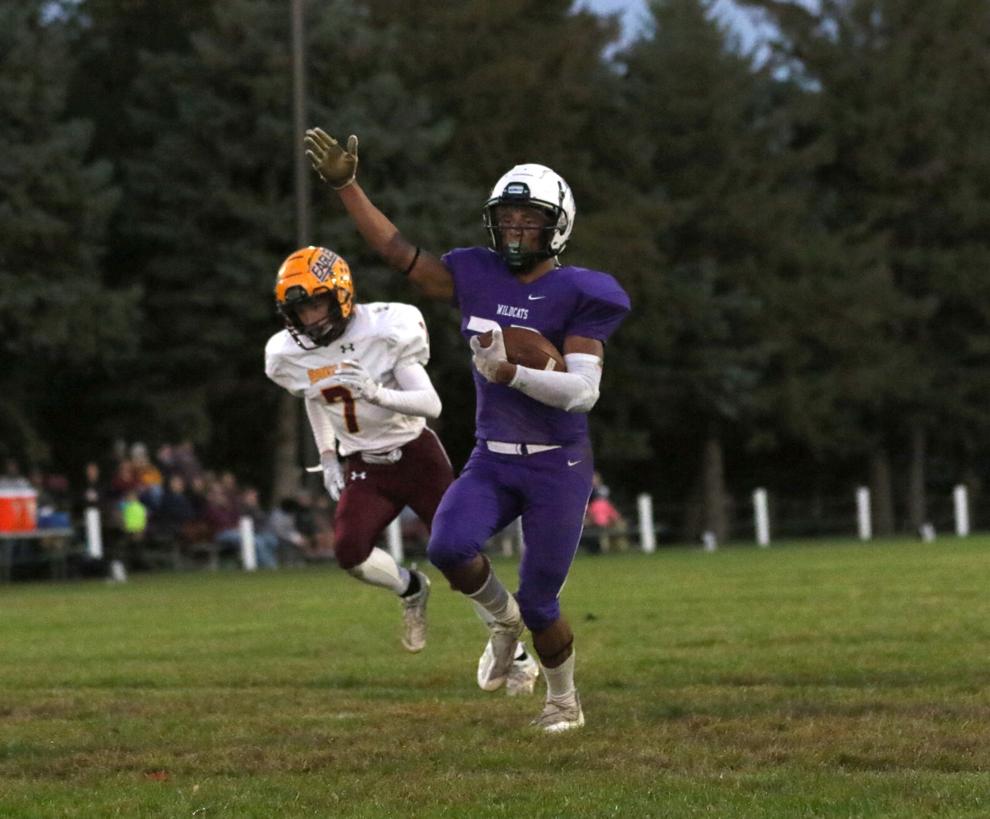 All-District
2021 Stats: 192 carries, 1,331 yards rushing, 13 touchdowns, 14 receptions, 252 yards, 3 touchdowns, 20 solo tackles, 30 assisted tackles, 1 TFL, 2 pass deflections
From head coach Tony Poncelet: "Malakye is a strong runner with break away speed. He was a threat every time he touched the ball. He was tough between the tackles yet fast enough to get to the edge. He had huge plays for us both on the ground and in the air."
Adam Poncelet (Goodhue, senior, WR/DB)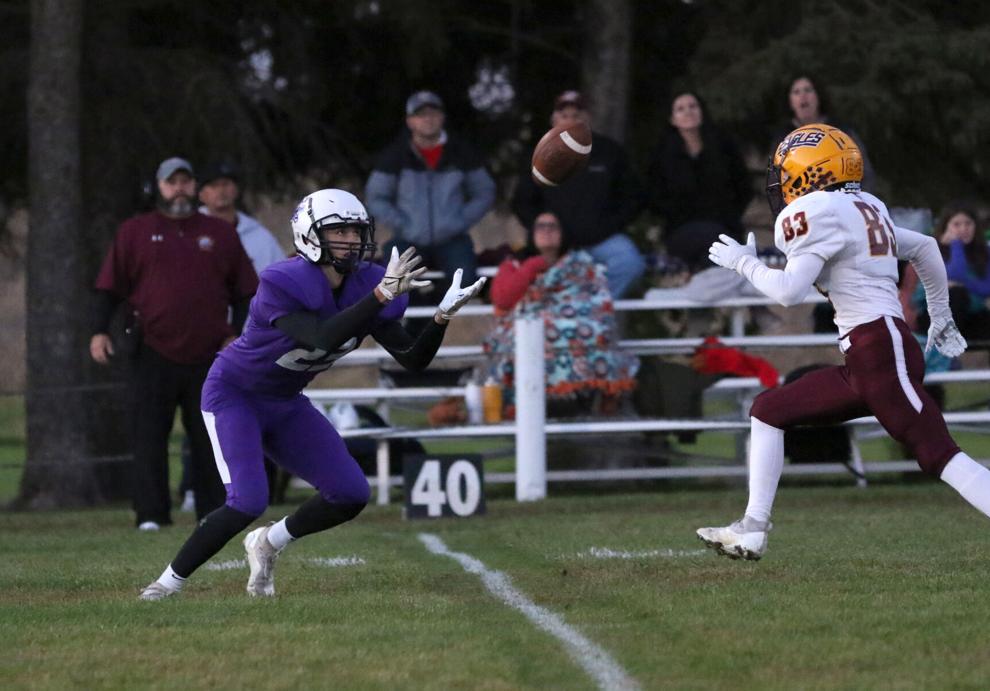 All-District
2021 Stats: 50 receptions, 762 yards, 14 touchdowns, 4 carries, 53 yards, 3 interceptions, 2 fumble recoveries
From head coach Tony Poncelet: "Adam is a nice mix of deep threat and sure handed receiver in the short passing game. He could extend the field going deep and moved the chains for us in the short passing game."
Jacob Weckop (Randolph, senior, QB/LB)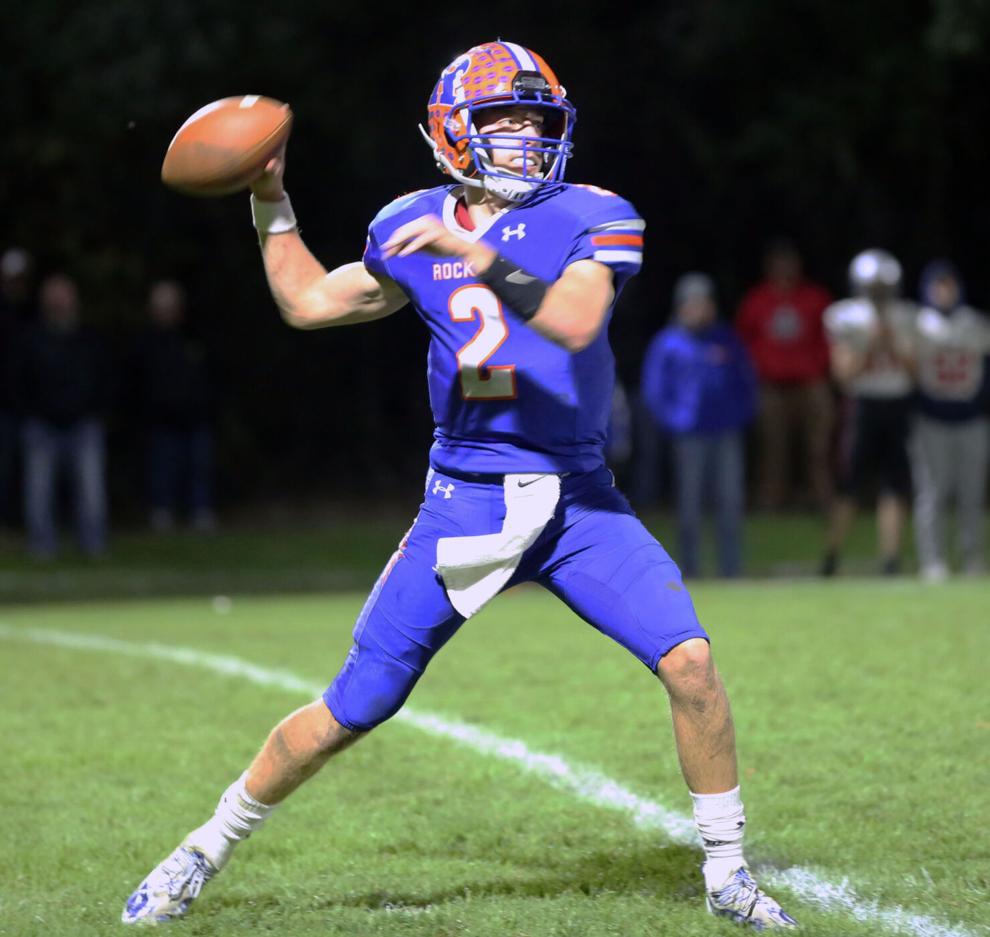 All-District, Mid-Southeast District Offensive Player of the Year
2021 Stats: 149-for-256, 2,544 yards, 29 touchdowns, 9 interceptions, 101 carries, 423 yards, 8 touchdowns, 5 2-point conversions, 43 tackles, 4 tackles for loss, 1 sack, 1 interception
From head coach Mike Schmidt: "Jacob has shown an incredible work ethic that has developed him into the athlete he is today. Besides improving himself athletically, he has also grown as a leader in both the classroom, as well as the football field."
Justin Wohlers (Lake City, senior, QB)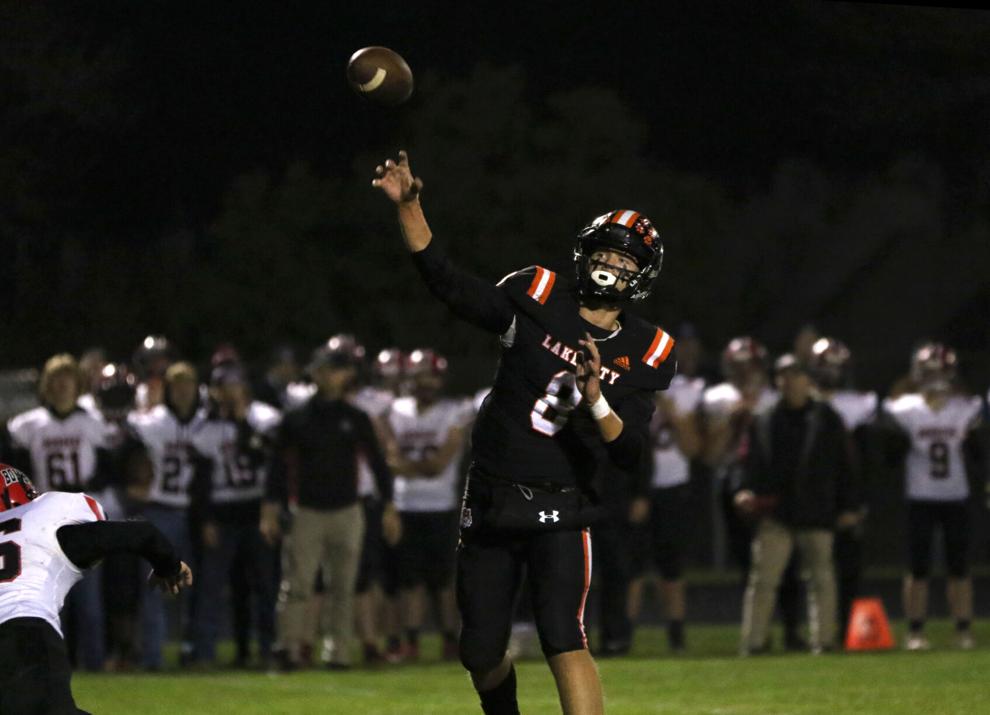 Republican Eagle Player of the Year, All-District Player of the Year, All-District, Team Offensive MVP
2021 Stats: 123-for-197, 62 percent, 1,908 yards passing, 22 touchdowns, 4 interceptions, 687 yards rushing, 10 touchdowns
From head coach Trevor Narum: "Justin had a tremendous Senior season and an outstanding career as a Lake City Tiger. He set single season records for completions, completion percentage, yards and TD passes. Through hard work Justin made himself a true dual threat QB and led our team in rushing attempts and rush yards."
Honorable Mention
Vinnie Brandt (Red Wing, senior, RB/C/LB)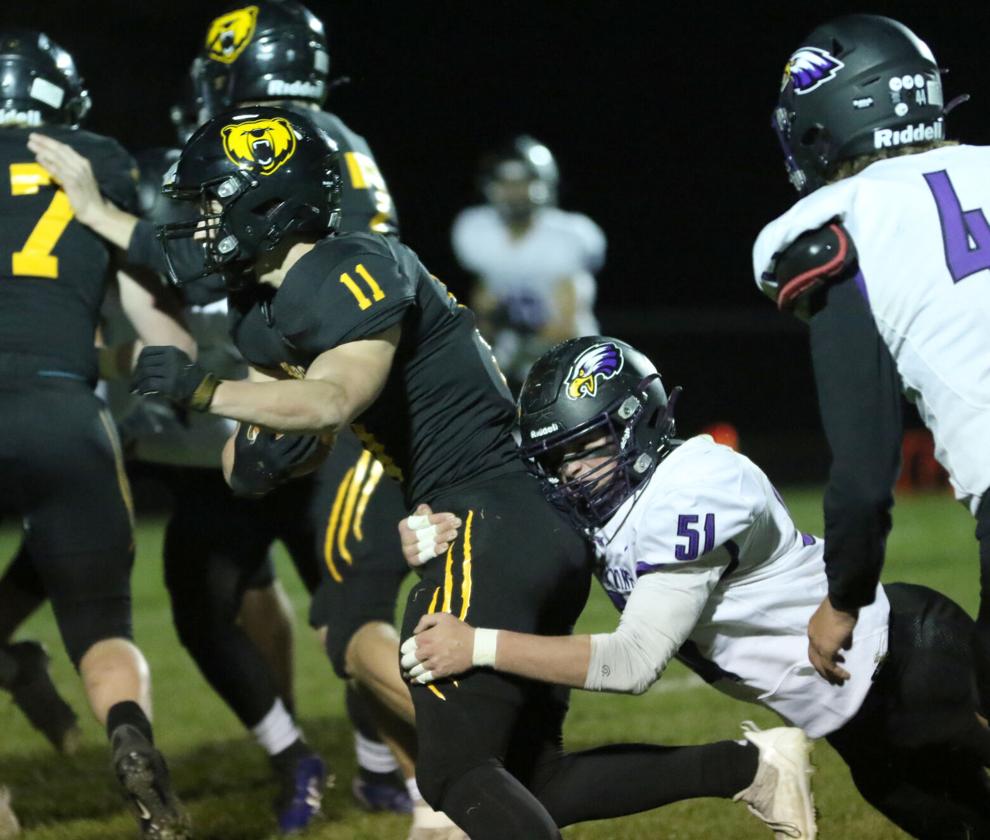 All-Big Southeast Blue Division
2021 Stats: 75 total tackles, 19 solo tackles, 56 assisted tackles, 1 TFL
From head coach Nate Freier: "Vinnie Brandt has the heart of a lion. The most dedicated and selfless player I have ever coached on either side of the ball. He needs to be a high priority college recruit."
Cooper Chandler (Red Wing, senior, QB/DB)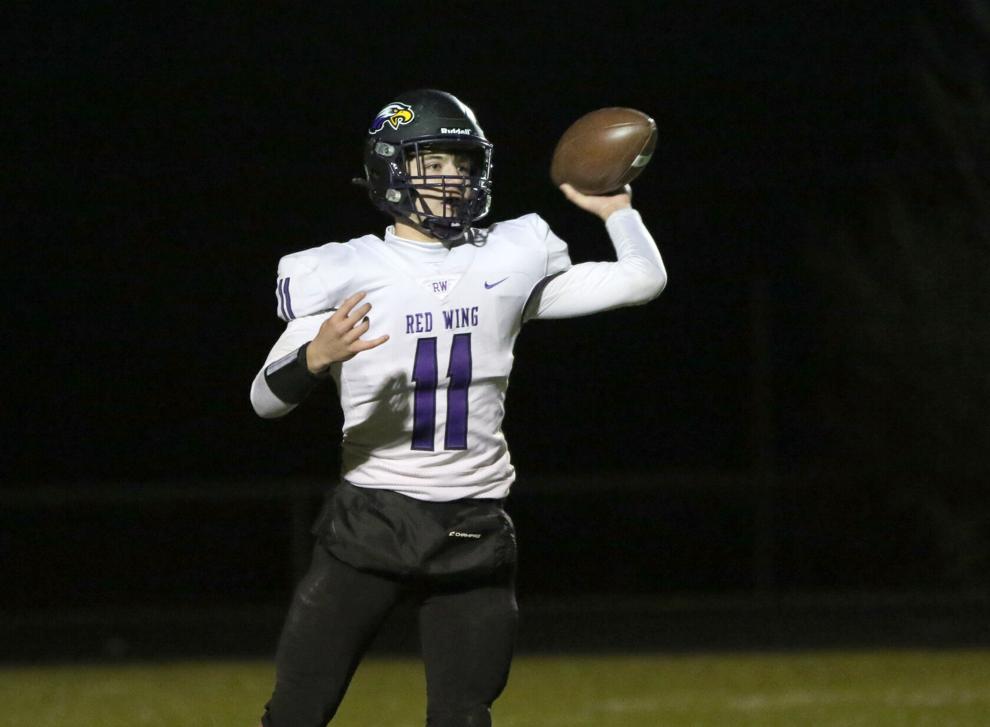 2021 Stats: 68-for-154, 806 yards, 5 TD, 5 TD rushing, 50 total tackles, 24 solo tackles, 26 assisted tackles, 2 pass deflections
From head coach Nate Freier: "Cooper Chandler was a team leader on offense and defense. No. 1 in offensive touchdowns and No. 3 in overall total tackles. The team persistently rode on Cooper's shoulders. He can find a home at the next level."
Jon Harvey (Lake City, senior, WR/DB)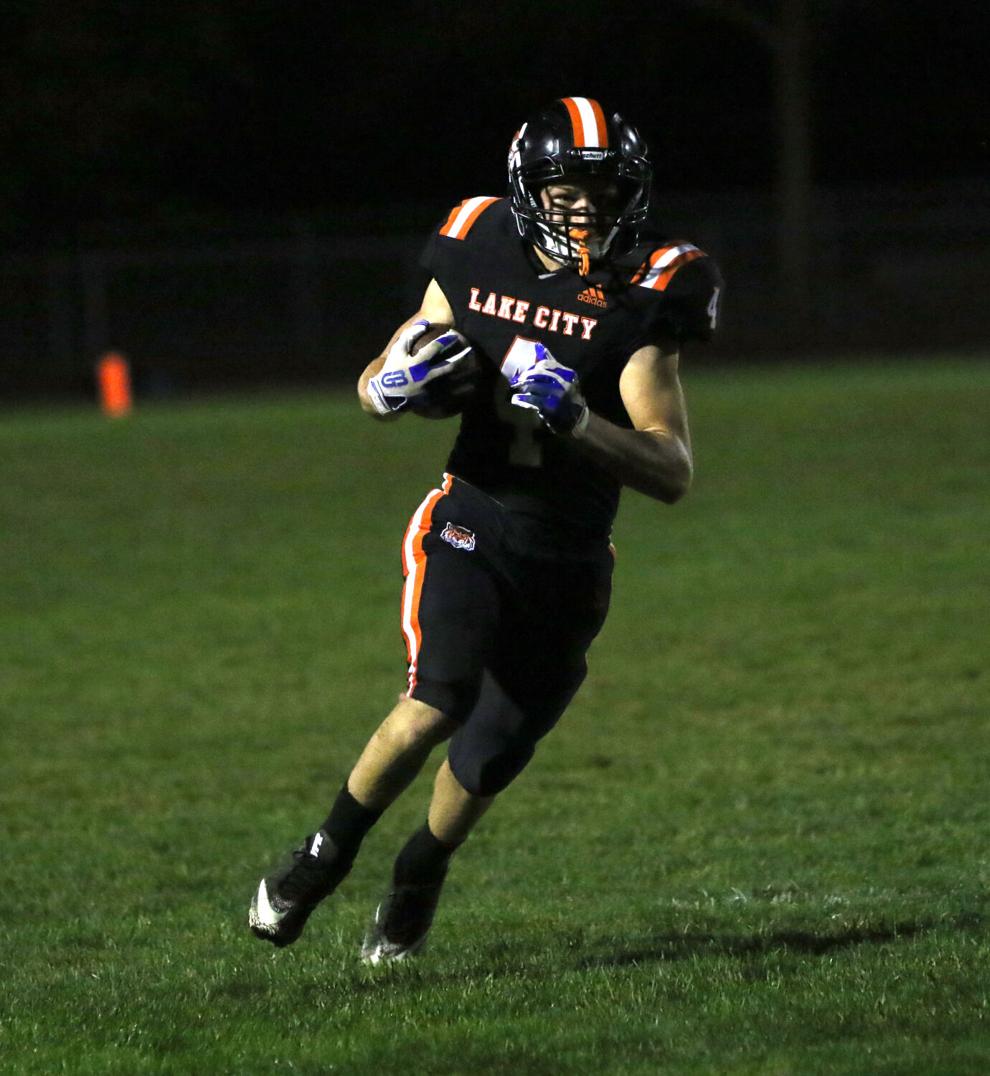 All-District
2021 Stats: 72 tackles, three interceptions
From head coach Trevor Narum: "Jon was second on our team in tackles and interceptions and was an integral part of our team's success on all three phases of the game, but his greatest impact on defense. Jon was as solid against the run as he was against the pass from his strong safety position. Jonny just has a knack for being in the right place at the right time. A very smart football player."
Will Opsahl (Goodhue, junior, QB)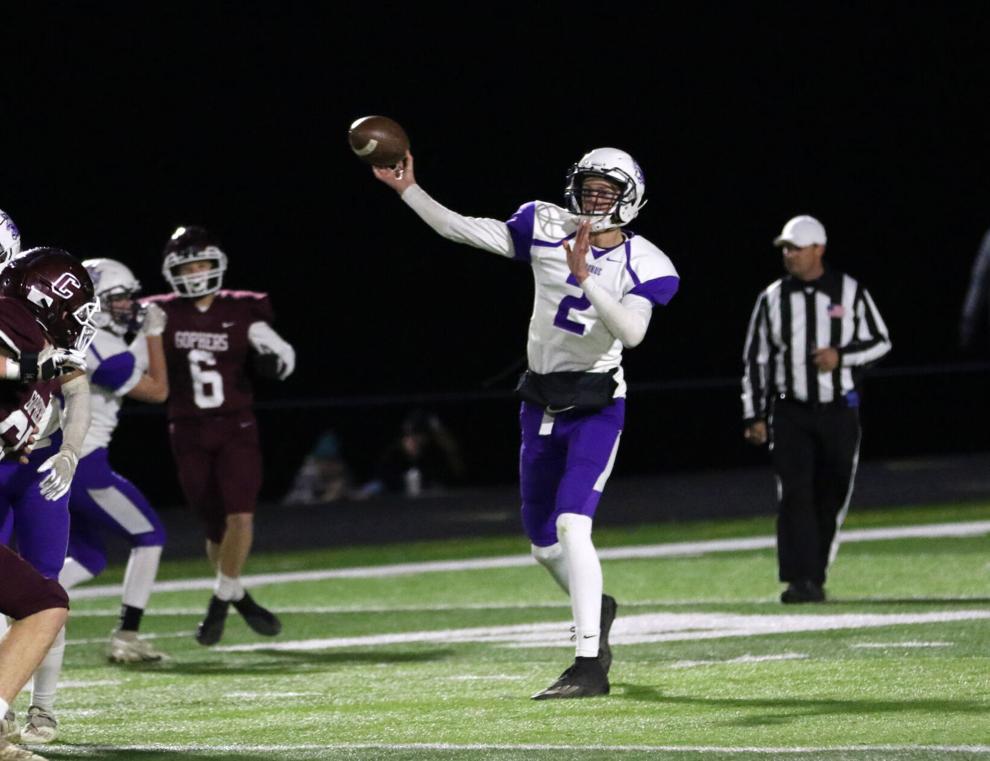 All-District
2021 Stats: 105-for-177, 1,460 yards passing, 20 touchdowns, 7 interceptions
From head coach Tony Poncelet: "Will is a smart player that understands the defense in front of him. He sees the entire field and knows his checkdowns. Will is a leader and did a great job running our offense this season."
Maddox O'Reilly (Goodhue, senior, FB/LB)
All-District
2021 Stats: 207 yards rushing, 7 touchdowns, 28 solo tackles, 58 assisted tackles, 3 TFL, 2 pass deflections
From head coach Tony Poncelet: "Maddox does all the dirty work and the player you want on your team. Most of what he does doesn't show up on a stat sheet. He is a very good lead blocker and played a great middle linebacker for us."
Tyler Rogers (Red Wing, junior, WR/CB)
2021 Stats: 14 receptions, 207 yards. 26 total tackles, 13 solo tackles, 13 assisted tackles, 6 pass deflections
From head coach Nate Freier: "Tyler is our quiet professional. Heleads with his performance and pads. He is irreplaceable on both sides of the ball. He will be an all-district player on both sides of the ball next year."
Reese Tripp (Red Wing, senior, TE/DL)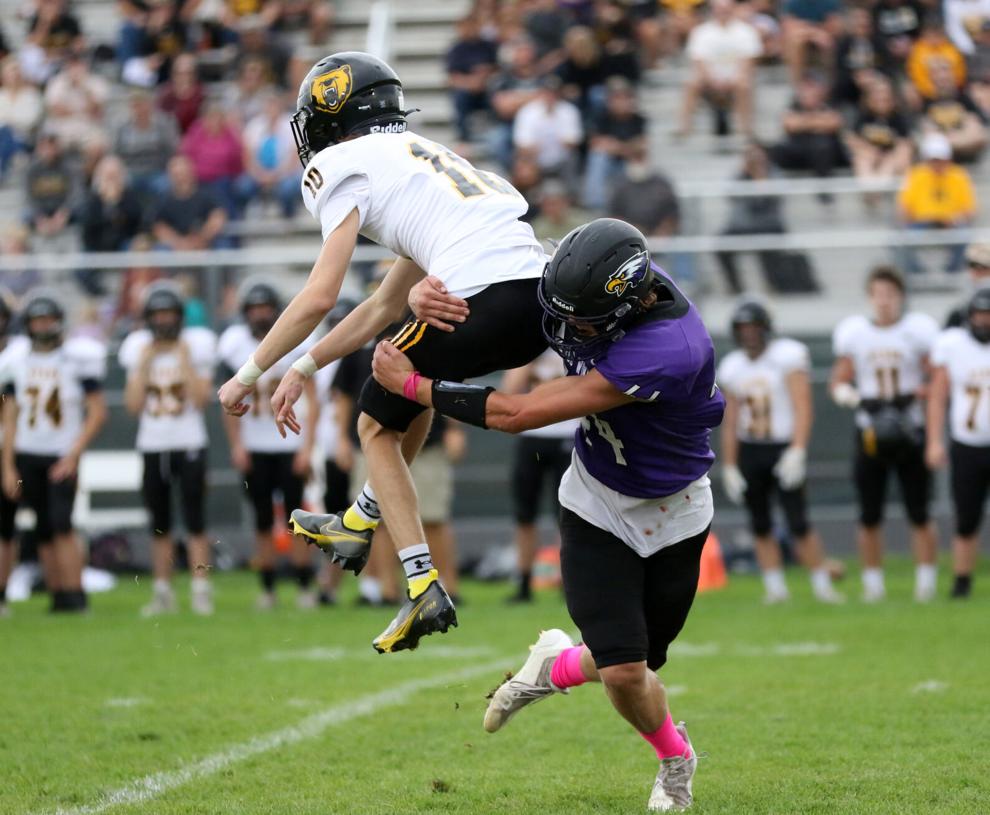 All-Big Southeast Blue Division Honorable Mention
2021 Stats: 19 receptions, 198 yards, 1 TD, 50 total tackles, 20 solo tackles, 30 assisted tackles, 3 TFL, 8 hurries, 2 fumble recoveries
From head coach Nate Freier: "For three seasons Reese Tripp has developed into one of the area's most relentless defensive playmakers. He flourished this year as a TE in our new multiple RPO offense. With hard work, he has unlimited potential on either side of the ball at the next level."
Nathan Weckop (Randolph, senior, WR/LB)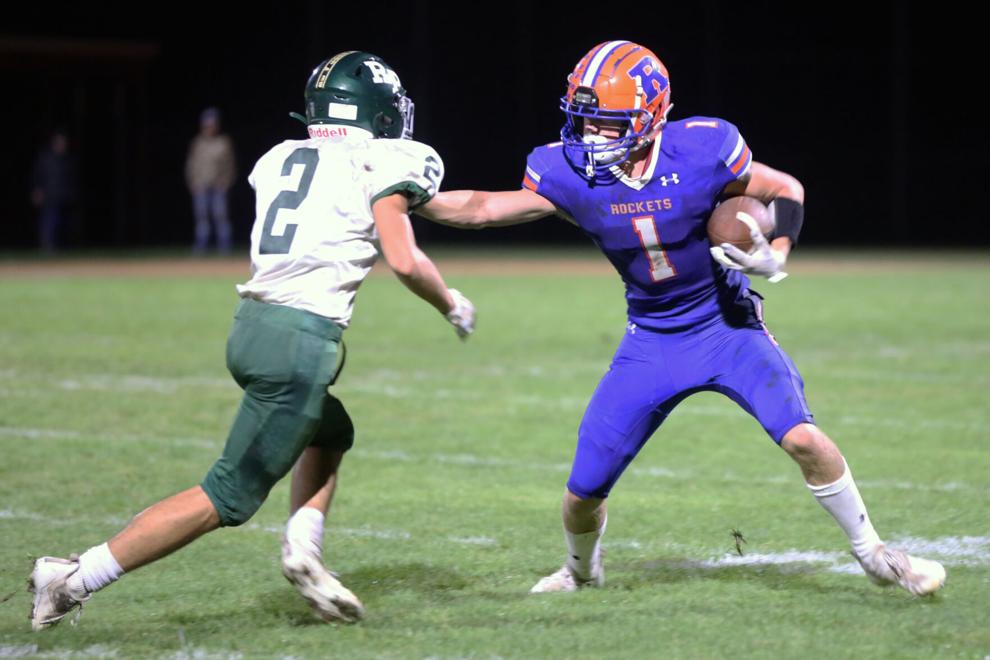 All-District
2021 Stats: Offense - 58 receptions, 1,022 yards, 12 TD, 4 2-point conversions. Defense - 51 tackles, 4 tackles for loss, 1 sack, 5 passes defended
From head coach Mike Schmidt: "Nathan has been an absolute pleasure to coach. His incredible drive to improve himself as both a player and a leader has been an inspiration to his teammates."
Beau Zimmerman (Cannon Falls, senior, TE/LB)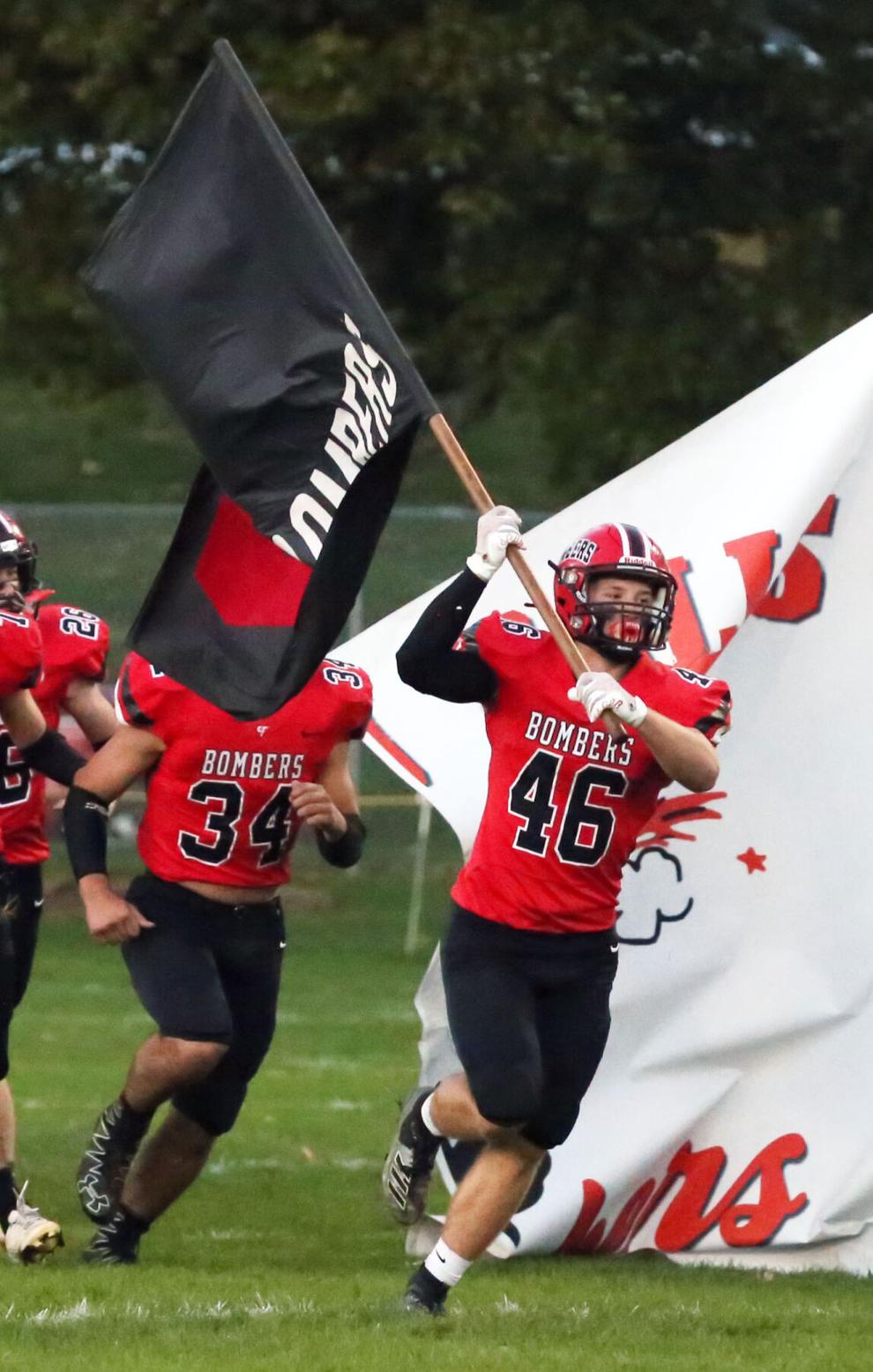 All-District
2021 Stats: Offense - 6 catches for 153 yards and 3 touchdowns. Defense - 56 tackles, 5 sacks, 1 interception and 16 tackles for loss
From head coach Dan Meyers: "Beau is a great defensive player that makes plays all over the field and hits hard."