The Cannon Falls Bomber volleyball team is on a six-match winning streak dating back to Thursday, Sept. 8. They beat perennial powerhouse and rival Zumbrota-Mazeppa on the 8th, which helped propel them to a championship at a tournament in North St. Paul over the following weekend. 
This past week, the Bombers continued Hiawatha Valley League play with sweeps at home over Goodhue and Lake City. They are now 8-2-1 overall, 3-1 in the HVL and really starting to find their groove. 
"We started to just talk a lot about reducing our errors on the court," said head coach Melissa Huseth about what has changed for her team after starting the season 0-2. "If it's not a system ball, we've been working on shots but not necessarily going for the kill. Just putting it in play but with some tempo, not a free ball. And then we really started serving a lot stronger, we really served well against Zumbrota and then up in the tournament in North St. Paul."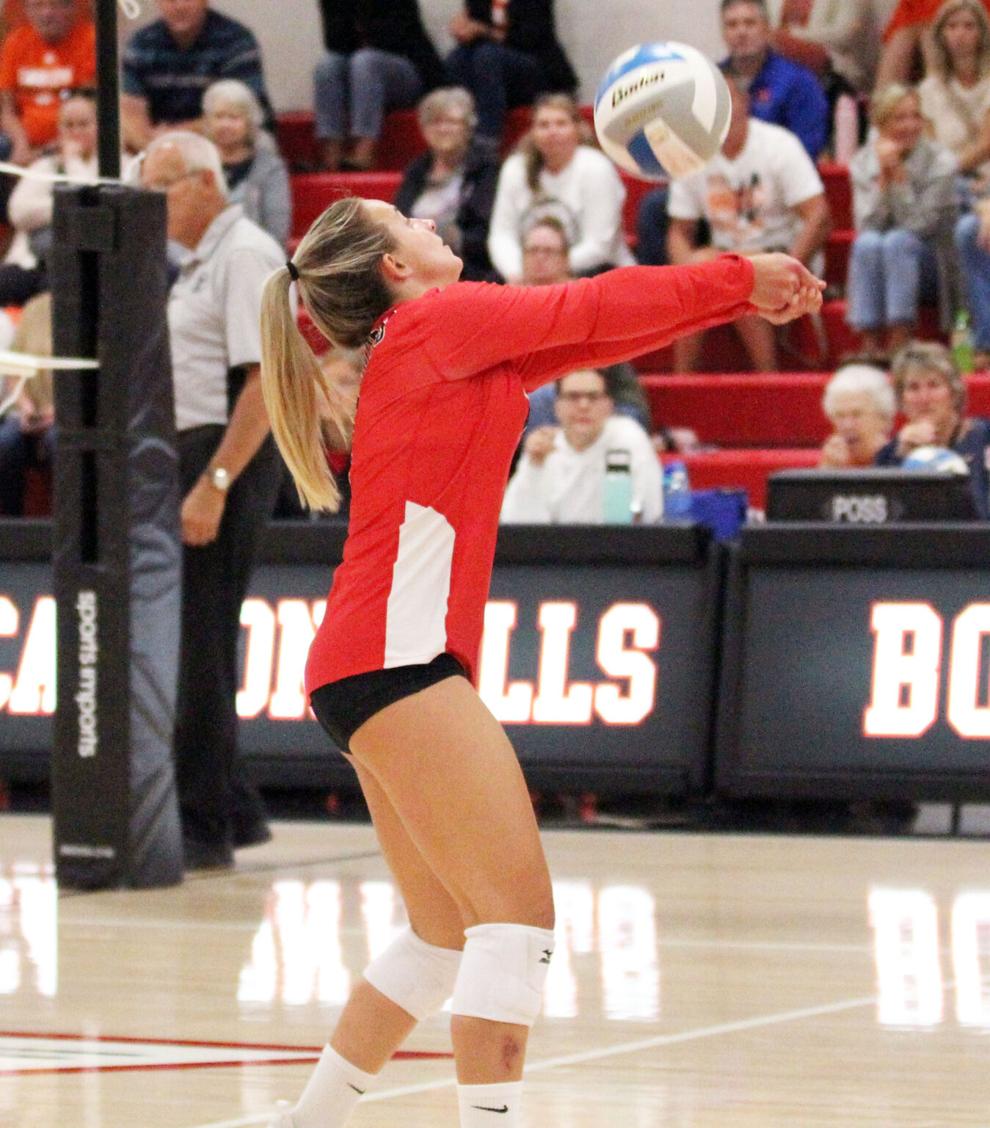 The Bombers swept Goodhue 3-0 on Tuesday 25-10, 25-18, 25-19. Junior Madi Burr led the team with 11 kills, freshman Falon Hepola had 34 assists along with four aces, and senior Kyra Schoenfelder had 10 digs on the back line. 
On Thursday, Cannon Falls handled the Lake City Tigers easily over the first two sets, 25-10, 25-13. They then held off the Tigers' best effort in the third set for a 25-22 win and a 3-0 sweep.
A major part of the Bombers win over Lake City was their block as the Tigers' struggled to get anything clean past Cannon Falls' front row. Huseth said that was something that they were focusing on recently.
The Bombers had 18 ace blocks in the win, led by Burr with six, senior Elle Lind with five and senior Grace Swanson with three.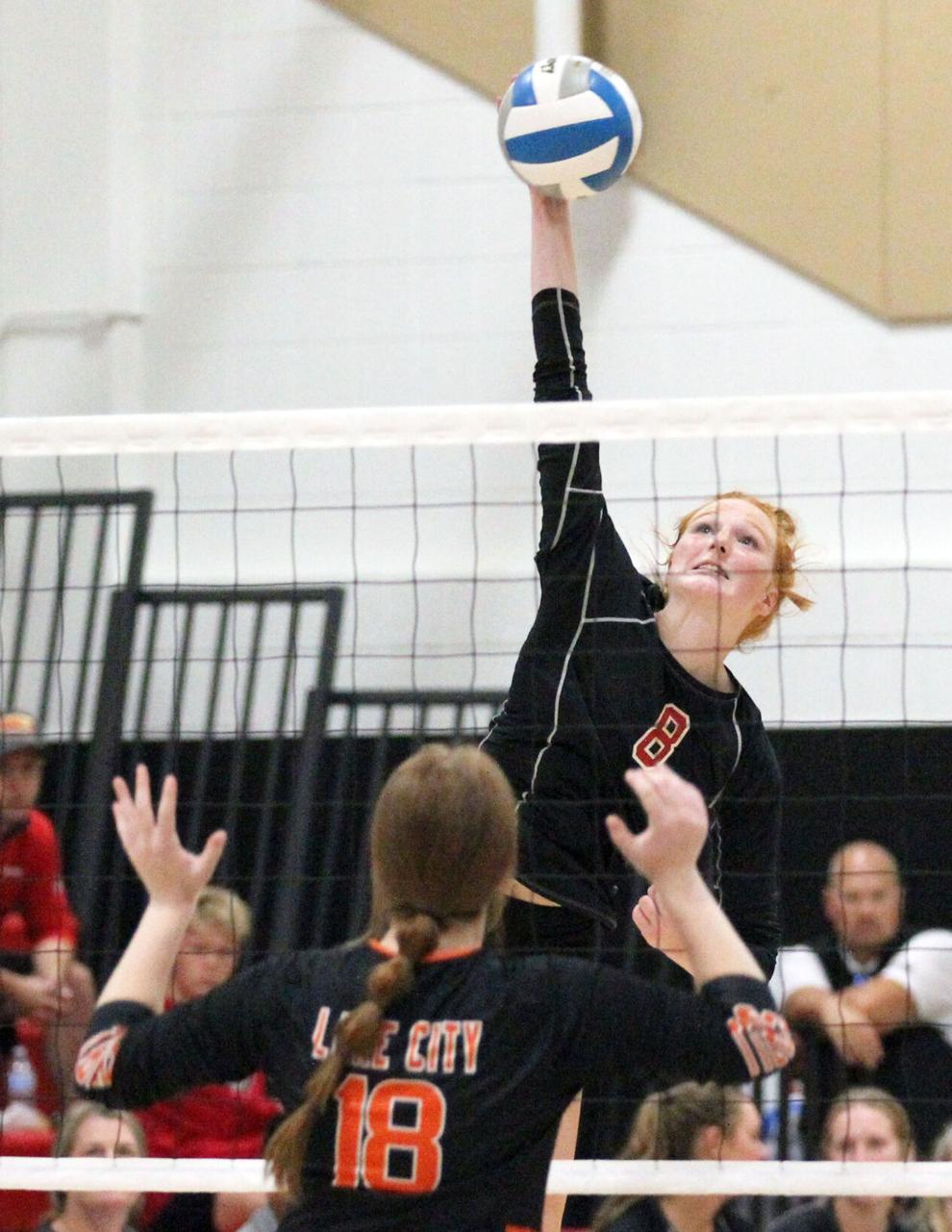 Cannon Falls still has a way to go though, according to Huseth. She said they are still cementing their best lineups and need to continue to develop a more varied attack. While Burr, who earned All-State recognition last year, is a wonderful attacking option, good teams will focus on her and try to take her away. Huseth said that the Bombers need to continue to grow other areas of their offense in preparation for other high-level teams.
Burr led the team with 12 kills against the Tigers while Lind added six and sophomore Karsyn Winchell contributed four. Hepola had 27 assists and 10 digs while Schoenfelder also had 10 digs. Burr had six aces, Lind five and Swanson three. 
Cannon Falls hosts Bloomington Jefferson on Tuesday, Sept. 20, and then competes in the Midwest Volleyball Warehouse showcase in Burnsville on Friday and Saturday, Sept. 23-24.