The Cannon Falls American Legion Post 142 baseball team made a playoff run this weekend as they beat Kenyon and Plato on Friday in Arlington but lost to Watertown in the consolation final on Saturday. Over the course of the last two weekends, the Bombers went 4-2 in the 3rd District East Central Sub-state tournament. 
"It's hard to be anything but proud of the way the kids showed up and battled and represented themselves and just kept doing what was asked of them," said Cannon Falls head coach Tyler Quinlan. "It can be hard times when you're scheduled to play that one o'clock game, win and then have to sit around and keep battling the elements.There's always adversity for everything, but you didn't hear boo out of our guys, they just showed up and battled. They played and played and played and finally it just came to an end."
Cannon Falls walked it off 1-0 against Elysian on Friday, July 16, for their first win of the tournament but then lost to Norwood 8-3 later that evening to fall to the consolation bracket. That Sunday, they beat familiar foe Cleveland 5-2 to keep their season alive. This last weekend, the Bombers beat Kenyon 8-5 at 1 p.m. on Friday, July 23, and then beat one of the best teams in the state, Plato, later that evening 7-6. They trailed Plato 4-0 early on and were able to cut the deficit to 4-2 before Cannon Falls rallied.
"I just told the guys, I know it's hot, I know we've been out here all day, but this is the stuff that you've dreamed of," Quinlan said. "You're playing one of the best teams in the state, you show up and you compete."
Cannon Falls went on to take the lead but Plato responded to tie the game 6-6 heading into the bottom of the seventh, where the Bombers scored the walk-off win 7-6.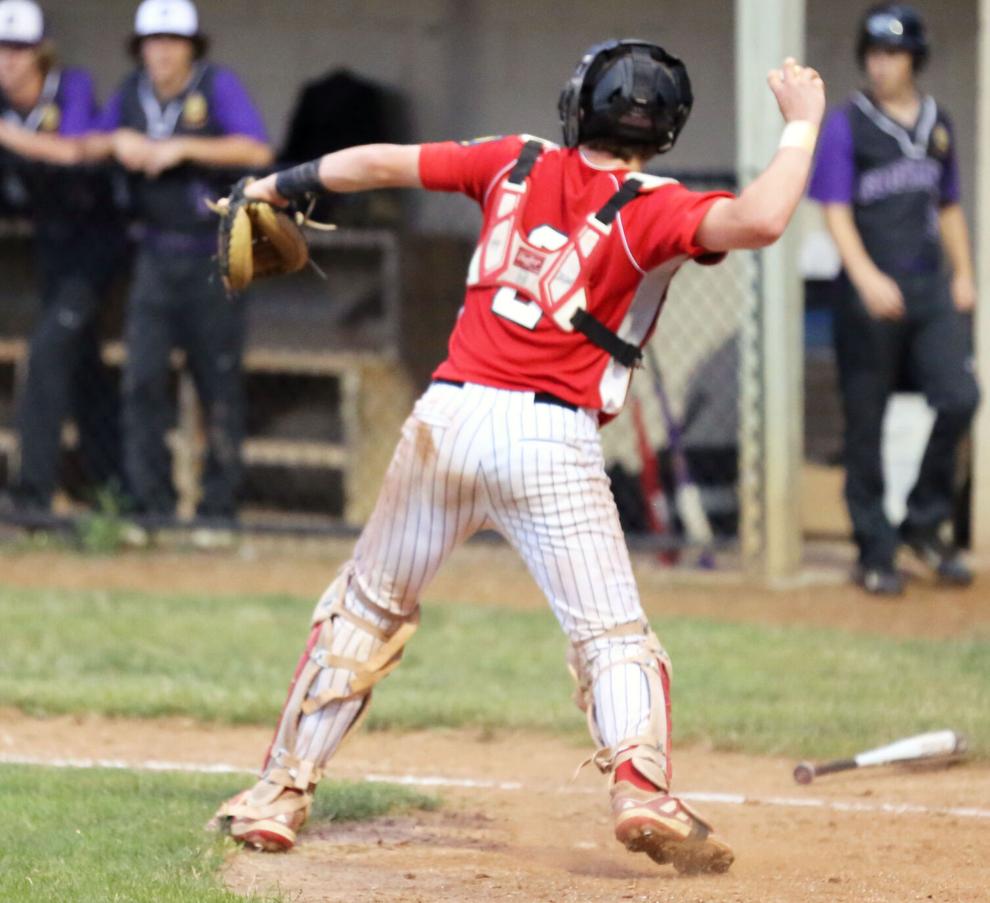 The win over Plato put Cannon Falls in the consolation championship with Watertown. The winner would then advance back into the winner's bracket. 
"They (Watertown) hit the ball really well but we played pretty good defense," Quinlan said. "They strung some together, we put the ball in play a ton and forced some defensive mistakes on their part, but you've got to still take advantage of those things. It was back-and-forth the whole time."
The game went into extra innings and eventually Watertown won 13-11 in nine innings. Watertown went on to make the championship game against Holy Family, but lost the first game and Holy Family advanced.
Quinlan singled out a couple of graduated seniors who really stood out with their contributions to the team.
"Marcus Banks has been one of our leaders all year and all the athletics that he does, whether it's football or basketball or baseball," he said. "When you're rolling into the weekend with only 12 guys, it takes all of them. I know that our guys look to Marcus for a little bit of energy and leadership and stuff. Loden Bell caught all 14 innings on Friday and just gutsy performances, guys doing what's asked of them and it's 90-some degrees, just doing what it takes."