The Cannon Falls Bombers American Legion Post 142 baseball team scored at least two runs in four out of six innings Tuesday night to beat the Zumbrota-Mazeppa Cougars from Mazeppa Post 588 15-9.
The Bombers scored two runs in the bottom of the second, three in the third, six in the fourth and four runs in the fifth as they racked up 14 hits, two walks and had two hit batters.
The win helped Cannon Falls improve to 3-2 after they dropped two games they had leads in against Pine Island on Monday and Cleveland the prior Tuesday.
Coach Tyler Quinlan said that it has been the Bombers' pitching that has held the team back at times early on. There have been moments where the Cannon Falls pitchers have not been able to find the strike zone and as a result, issued too many walks. However, he said the Bombers' defense and hitting has been solid.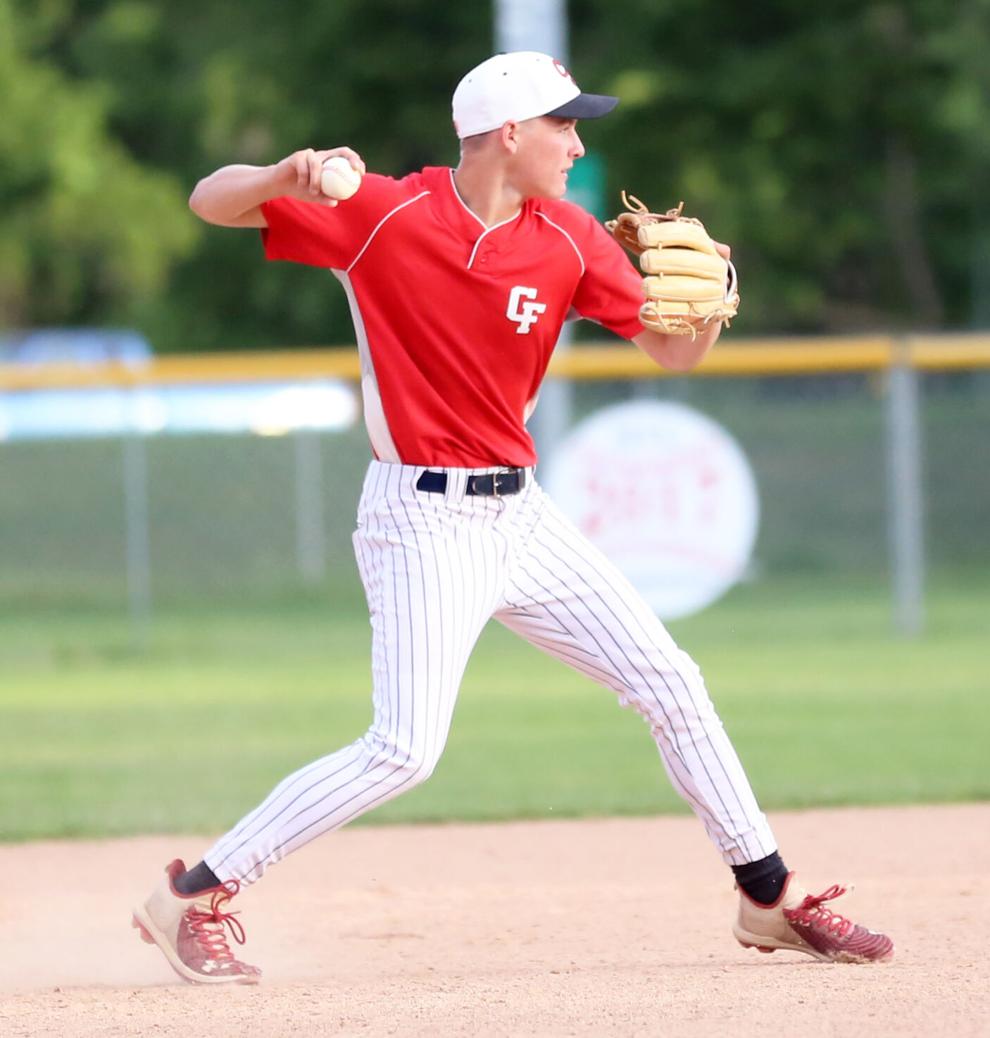 Cannon Falls took a 2-0 lead in the bottom of the second when Beau Zimmerman led off with a double and went to third when Trenton Smith reached on an error by the Cougars' shortstop. Zimmerman came around to score on a fielder's choice by Aaron Melhouse where Z-M tried to turn a double play and only managed to get Smith and second. Melhouse later scored after a single by Jack Meyers.
Zumbrota-Mazeppa responded in the top of the third inning with five runs on two hits, four walks, a balk and a Bomber error as they batted around. Kyle Stensland had a two-RBI single for the Cougars in the effort.
Jonny Monson started on the mound for Cannon Falls and just did not have the control. He was relieved by Tyler Johnston with no outs in the top of the third and his line was: five runs given up (four earned) on a hit with seven walks and four strikeouts in two innings. 
The Bombers tied the game in the bottom of the third when Will Johnson was hit by a pitch and went to third on an RBI-double by Ari Wells. Both of them scored on passed balls and Zimmerman reached base after a dropped third strike. Zimmerman went to third after Tyler Johnston reached on an error and scored when Johnston stole second and Z-M tried to throw him out. 
Cannon Falls took the lead for good in the bottom of the fourth when they batted around and scored six runs. Johnson singled with one out and the next at-bat scored on an RBI-double by Wells. Monson followed with a single and Zimmerman scored Wells on an RBI-single. Johnston reached on an error and Smith drove in Zimmerman and Monson with an RBI-single. Johnston and Smith proceeded to score when the next batter, Melhouse, drove them in with a two-RBI double. All of that gave the Bombers a 11-5 lead.
Zumbrota-Mazeppa cut the deficit somewhat in the top of the fifth with three runs but the Bombers scored four insurance runs in the bottom of the fifth for a 15-8 lead. Wells and Monson both singled and Zimmerman was hit by a pitch to load the bases with one out. Johnston then drove in Wells and Monson with a two-RBI single and Smith brought in Zimmerman and Johnston with another single. 
The Cougars added one more run in the sixth but 15-9 was the final.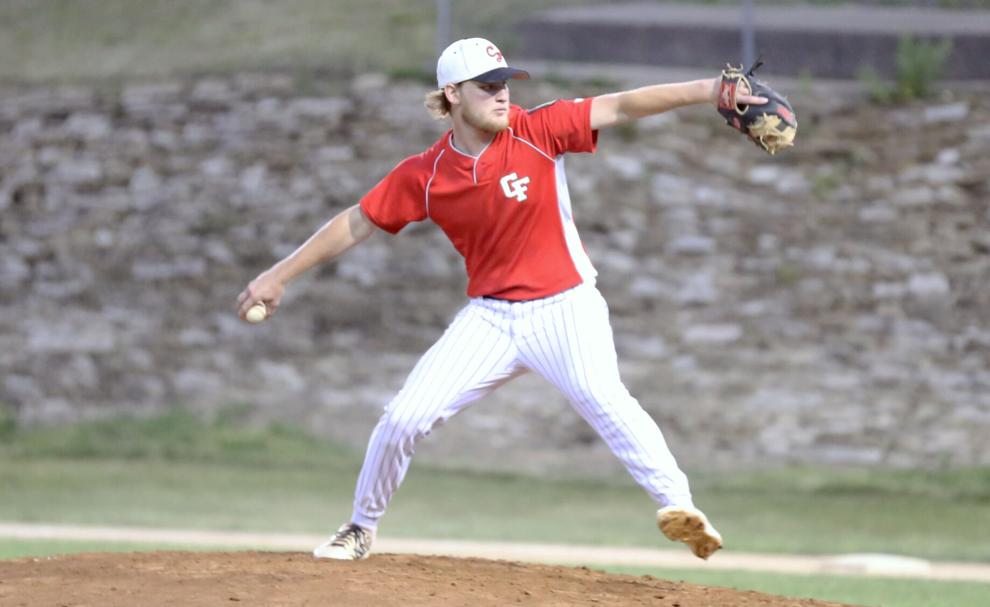 Johnston threw five innings of relief to earn the win and gave up four runs – two earned – on five hits and three walks with six strikeouts. Wells and Monson both went 3-for-5 at the plate. Wells scored three times and drove in a run while Monson scored twice. Smith led the team with four RBIs and was 2-for-4. Zimmerman was 2-for-3 with an RBI, hit by pitch and three runs scored. Johnston and Melhouse each added two RBIs apiece.
Cannon Falls hosts Kenyon-Wanamingo on Thursday and helps host an 11-and-Under tournament over the weekend. Next week, they host Pine Island on Monday, go to Tri-City United on Tuesday and host South St. Paul on Wednesday.