The Cannon Falls Bomber baseball team received the No. 3 seed in the Section 1AA playoffs that starts on Wednesday, May 24. The Bombers are behind No. 1 Zumbrota-Mazeppa, to which they dropped two closely-contested games just last week, and No. 2 Dover-Eyota. 
Cannon Falls will host No. 14 Lake City at 5 p.m. on Wednesday at John Burch Park. The winner goes on to face either No. 6 Caledonia or No. 11 Cotter Schools/Hope Lutheran on Saturday, May 27, also at the high seed. The Bombers have one last regular season game on Monday, May 22, at St. Croix Lutheran Academy. 
Heading into the final game, Cannon Falls has an overall record of 14-4 and finished 6-2 in the Hiawatha Valley League to tie for second. Lake City has a 2-17 record, Caledonia is 13-6 and Cotter/Hope Lutheran boasts a 7-12 record. The Bombers blew out the Tigers in both of their matchups this spring with wins of 10-1 and 15-1.
While losing two of the final three games of the regular season is not ideal, especially against a section opponent, head coach Bucky Lindow said the 2-0 and 6-2 losses to Z-M last week were valuable experiences to help get the Bombers ready for the playoffs.
"A couple of great games, two really good teams going at it," said Lindow after Thursday's loss. "They (Z-M) ended up with a couple key hits, we got one key hit today, which we didn't get any the other day (Tuesday on the road). We did a lot of good things, we played really good defense against them."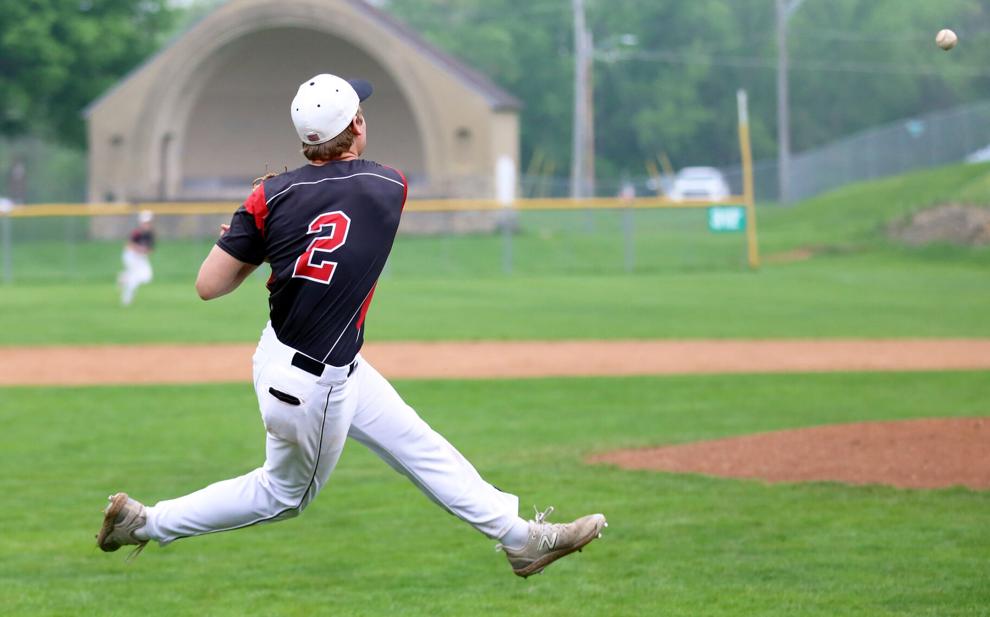 Cannon Falls lost at Z-M on Tuesday 2-0 in what Lindow described as a pitcher's duel between Jack Meyers and Z-M's Preston Ohm. Both of the Cougars' runs came in the bottom of the third inning when they were able to string together three hits, which was the difference.
Meyers pitched all six innings for the Bombers but took the loss, allowing the two earned runs on seven hits with eight strikeouts. Preston Ohm was even better, throwing a complete-game shutout and giving up just five hits and two walks with 13 punchouts. 
Elliot Nelson led the Bombers with two hits, while Tyler Johnston, Meyers and Jackson Ekstrom each had one. 
Two days later, Cannon Falls hosted the Cougars at John Burch Park and this time it was Jadan Winchell and Hudson Ohm that put on a show from the mound. The game was scoreless through the first four innings as both pitchers worked out of several scoring chances. However, Z-M struck first with two runs in the top of the fifth to take a 2-0 lead.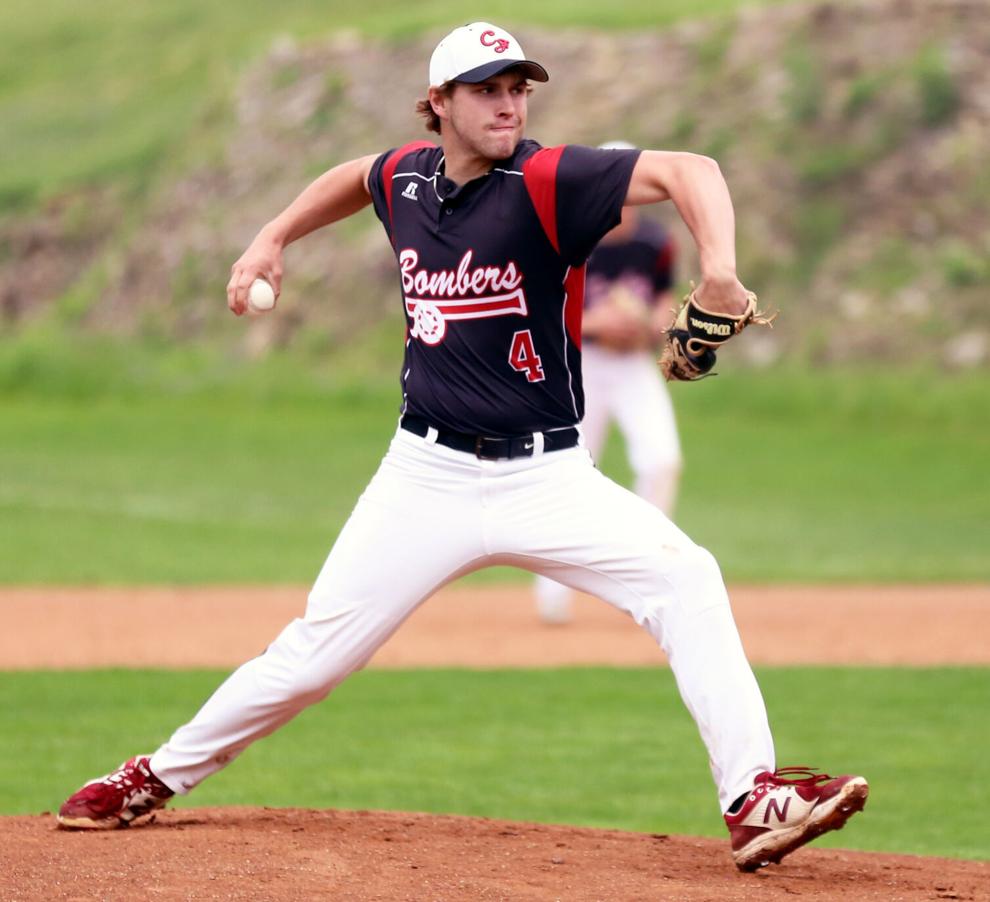 The Bombers answered in the bottom half of the inning to tie the game when Meyers singled and Aaron Melhouse launched a 2-run home run over the mini green monster in left field. He was welcomed at home plate by his teammates and awarded the "on fire" fireman's helmet.
Winchell exited after six innings and the Cougars immediately took advantage with four runs in the top of the seventh after getting after reliever Gavin Gray. Gray was relieved after just a third of an inning and Ari Wells got the final two outs. Cannon Falls could not mount a comeback and 6-2 was the final.
Winchell got the no-decision after pitching six innings where he allowed two earned runs on eight hits and a walk with a pair of strikeouts. Gray took the loss after going a third of an inning and allowing four earned runs on three hits and a walk. Wells got the final two outs and allowed a pair of hits and a walk along with one strikeout. 
Hudson Ohm was lights out for Z-M and earned the win after going six innings, during which he gave up two earned runs on two hits and a walk with three strikeouts. Ryan Schoenfelder pitched the seventh inning and struck out the side on top of allowing two hits to earn the save. 
Melhouse drove in both of Cannon Falls' two runs with the home run while Meyers led the team with two hits. Jackson Ekstrom had the Bombers' only other hit. 
"We are doing some good things," Lindow said as his team transitions to the playoffs. "We had a lot of good at-bats today that ended up being outs. We got to keep our guys from turning that into frustration."
He added that the Bombers' defense has been very solid all season long and that recently a few bats have gone quiet.