This winter's Cannon Falls boys basketball team is similar to last year's with most of the rotation consisting of players who saw varsity minutes last year.
Head coach Josh Davisson talked in the season preview about how different players have improved over the calendar year, but that had still to bear out on the court. Now just a little over halfway through the season, that progress the Bombers have made is plain for everyone to see.
Cannon Falls is 8-6 overall and 3-6 in the always tough Hiawatha Valley League. The Bombers have won six of their last 10 including a big win over rival Rochester Lourdes 71-68 on Friday, Jan. 13. At this point in the season last year, Cannon Falls was 5-9 after losing their first six games of the season.
Last year's team was young with lots of juniors and sophomores seeing significant playing time. A year of development and maturity has done wonders for them.
"They are starting to rely on and trust each other more," Davisson said. "We have seen times where we are really successful, all guys are working together as a team and playing hard together and battling."
Davisson held up the win over Lourdes as an example. He said it was a physical game both ways, and the Bombers eventually fell behind. While last year they might have tried to make a run but fell four or six points short, this year they battled back, got the big rebounds, made the hustle plays and played for each other. 
Junior point guard Dylan Banks, whose game has elevated another level this season, echoed Davisson's explanations.
"I think our overall chemistry has improved a lot, which has helped us on both the defensive and offensive ends," Banks said. "I think all of the starters having a year of varsity experience under our belts has given us a lot more confidence. That has helped us finish out games which we struggled with doing last year."
Last year's team struggled on the defensive end in the physical and high-scoring HVL. While this year's squad still has a long way to go, they are much improved so far with still half a season left. They are much more polished on offense and not as reliant on streaky three-point shooting. 
Davisson said that a lot of the improvement comes down to just being more mature.
"Learning and accepting roles is not always the easiest thing to do, especially as a teenage kid," he said. "Everyone wants to be a starter and average 25 minutes and get 20 points. All of those other roles are as important or more important sometimes. As guys have figured that out, they've seen the team get better too."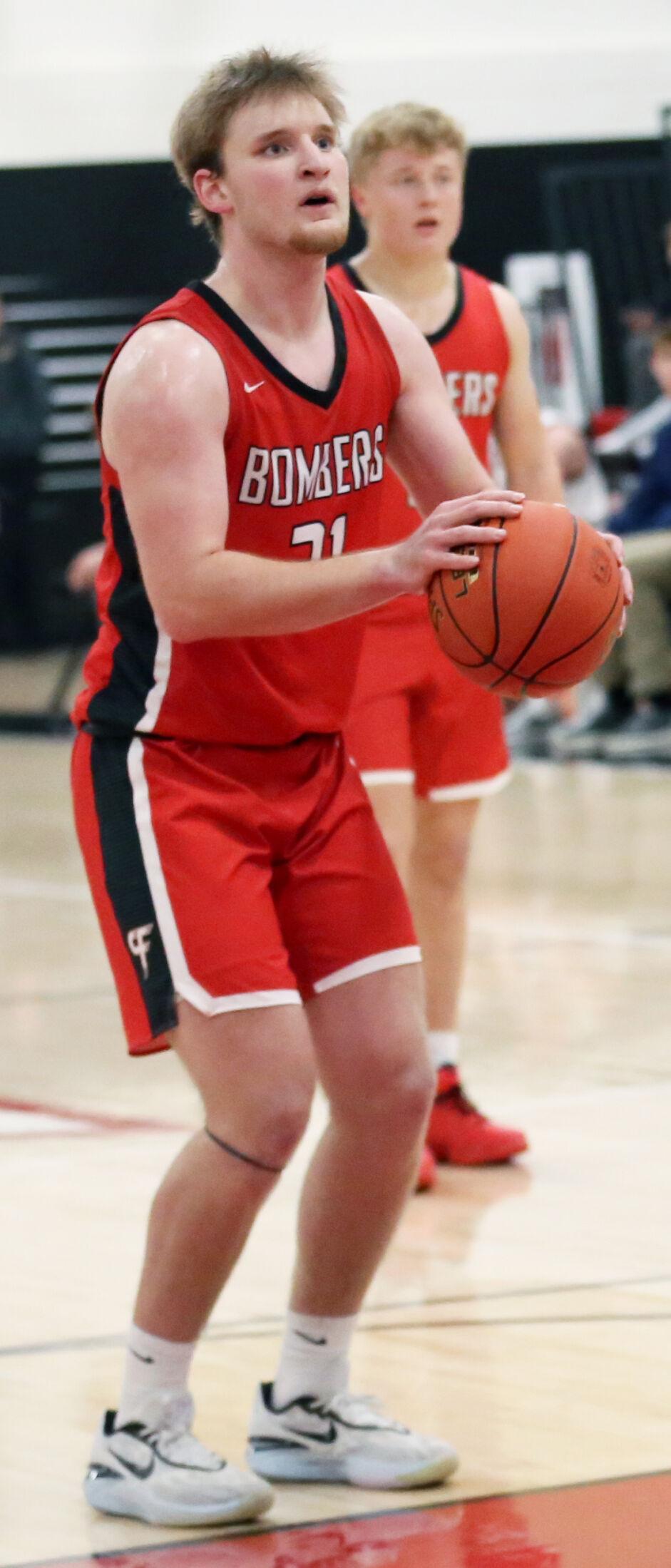 The players have bought into doing what is needed in the offseason and have experienced success in other sports like track and field, baseball and football to show what is needed. All of them have made the necessary improvements in the offseason as well. 
Banks has gotten stronger after a standout football season and is able to finish through contact while driving into the paint. He has improved his outside shooting.
Fellow junior Aiden Johnson continues to grow as a basketball player and has grown more aggressive scoring wise. The sky's the limit for the lengthy wing who can both score and play-make for his teammates. 
Seniors Tyler Johnston and Jadan Winchell are testaments what years in the weight room can do as both play strong and are not easy to move. Winchell is a knock-down shooter who can muscle his way into the mid-range while Johnston is scrappy and always coming down with key rebounds or diving on the floor for loose balls. 
Senior Bryce Peer is a steadying presence at the other guard spot who is solid in all aspects. Junior Talan Duden has added explosive athleticism and toughness to the Bomber rotation coming off the bench.
The Bombers played three games last week. They lost at Stewartville 84-67 in a game that Davisson said they played really well for stretches and then badly for stretches. They lost in Lake City to the Tigers 75-59 after Cannon Falls led at halftime. The Tigers are the top-ranked team in Class AA heading into last weekend. The Bombers finished the weekend with a 57-50 win over the La Crescent-Hokah Lancers in the HVL/Three Rivers Conference Showdown in Rochester last Saturday. 
Cannon Falls hosts Goodhue on Friday, Jan. 27, and then welcomes Dover-Eyota on Saturday.