The Cannon Falls Bears' 2021 season came to an end Sunday morning in the first round of the Minnesota Baseball Association's Class C State Tournament with a 2-1 loss to the Eagle Lake Expos. The Bears end their summer with an overall record of 14-18 and 8-8 in the Classic Cannon Valley League. Cannon Falls went 3-1 in the Region 5C playoffs, including winning two games on Saturday, Aug. 14, to take third and clinch the final Region 5C state tournament berth. 
"It was a good season and we really played our best baseball these last few weeks, which is kind of what you work towards and what you want to do," said Bears manager Ryan Brintnall. "You want to come into tournament-play playing good baseball, we played good defense today and Keith (Meyers) threw a heck of a game, we just didn't get the big hit."
As has been the case during their most recent losses and some of their wins, pitching and defense have not been the problem. Keith Meyers delivered yet another great performance on the mound against the Expos, but the offense was unable to string hits together or get a timely hit with runners in scoring position. Cannon Falls left six base runners stranded in scoring position as their lone run scored after an error that would have ended the inning. They were 0-for-8 with runners in scoring position.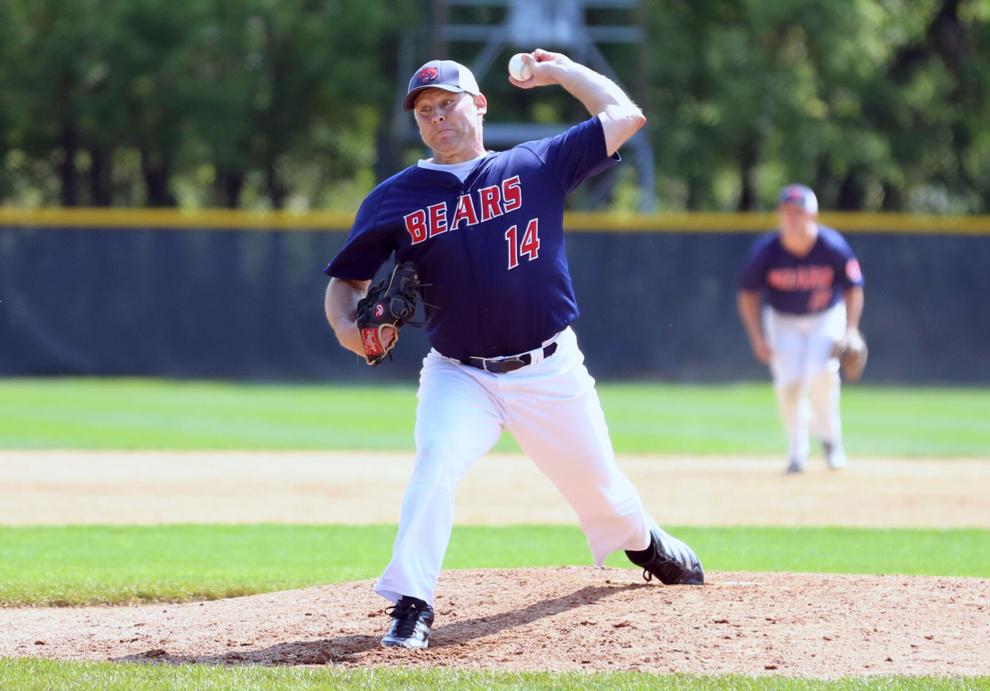 Looking back at the summer, Brintnall said one moment in particular sticks out to him.
"I would say the way we came together last weekend, won two games when we needed to," he said. "Two great pitching performances, got the hits, played defense, last weekend was kind of a signature weekend for us. Thought it was going to propel us into good things today."
Meyers went all eight innings for the Bears while Mitch Kelly started on the mound for Eagle Lake and pitched the first four innings before being relieved by Dalton Grose of Waterville, one of the Expos draft picks. Neither starter, or reliever for that matter, had many clean innings as both teams stranded plenty of runners. 
The Expos got on the board first in the bottom of the sixth when Matt Werk led off with a walk and then stole second. However, Meyers was able to pick him off of second and Werk was tagged out in a run down. But after the pickoff, Owen Atherton singled and eventually came around to score on an error when Cannon Falls tried to turn a double play to end the inning but the run was thrown into center field.
Cannon Falls responded in the top of the seventh when Zeke Williams drew a one-out walk, followed by a single by Carlton Lindow. Jacob Christenson then grounded to second base but reached safely after an error as the second baseman tried to turn a double play and Williams scored to tie the game.
Eagle Lake retook the lead in the bottom of the eighth on another error by the Bears. Jake Schreiber led off and reached on an error. He then went to second on a passed ball and scored on a single by Luke Johnson to give the Expos a 2-1 lead, which would be the final. In the top of the ninth, Carlton Lindow drew a two-out walk and went to second on a passed ball, but was stranded to end the game.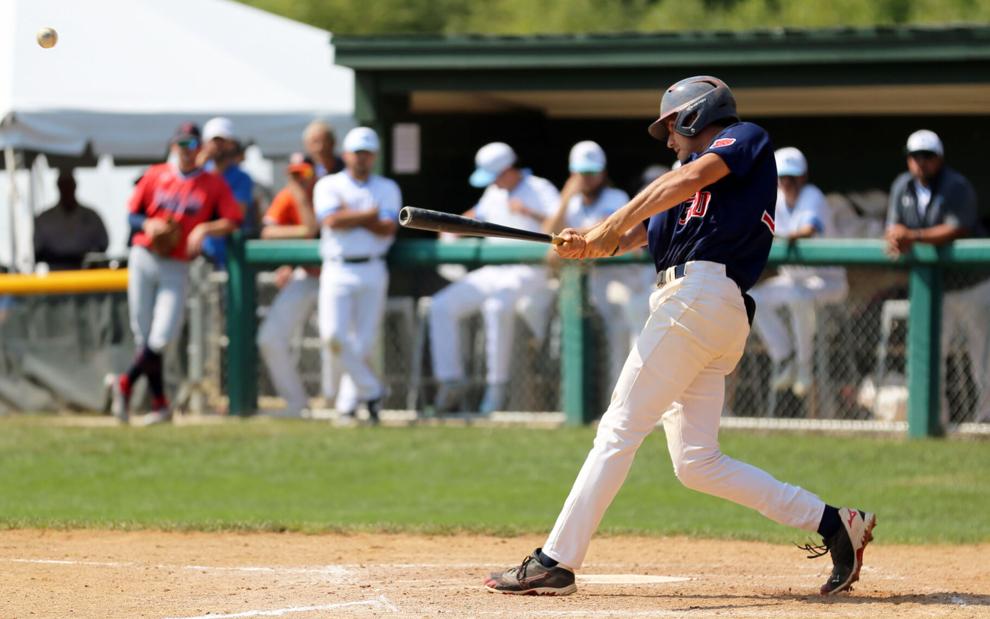 Grose earned the win in relief and was named player of the game after he went five innings and gave up one unearned run on two hits and three walks with five strikeouts. Starter Mitch Kelly went the first four innings and gave up two hits and two walks with three strikeouts for the no-decision. Meyers took the loss after going eight innings where he gave up two runs (both unearned) on nine hits and a walk with nine strikeouts. 
Cannon Falls managed just four hits, two from Peter Haggerty and the other two from Carlton Lindow and Tanner Jackson. Seven Eagle Lake players had hits with both Atherton and Schreiber having two apiece.