Cannon Falls junior Tyler Johnston is a critical part of the Bombers boys basketball team. The Bombers have undergone a recent resurgence after a slow start, having won two of their last three games and Johnston had a remarkable stat-line in the win over St. Charles – 22 points on a perfect 11-for-11 from the field.
He was also a part of the Cannon Falls baseball team's great spring that saw them win eight straight to end the regular season and start the section playoffs.
Johnston talks about the season so far, his role and a little about himself.
Q: What was working for you in the win over St. Charles?
Tyler Johnston: I was just running the floor after a defensive rebound or a steal and my teammates found me in the open floor, which led to easy layups for me.
Q: The team got off to a bit of a rough start but has been able to string some wins together lately. What has changed, or I should say what's clicking?
TJ: The big things would be playing more as a team and just playing basketball. Instead of running spot-to-spot through our plays, we are more alert of mismatches or holes in the defense. We are a talented group who can compete with a lot of the teams in our conference and section when we play together as a team.
Q: What do you view your role as on the team?
TJ: I see my role as being aggressive on the boards and a hustle player. If I need to score on a certain night I can, but I think my role is just an aggressive rebounder who plays with hustle.
Q: How do you think you've improved as a player since last year?
TJ: I did some speed and strength training during the fall and I think that has really helped me on the court. I've also been playing with more confidence and being more aggressive on both ends of the floor. I feel like I have a better understanding of the game now than I did last year.
Q: You play basketball and baseball, but no fall sport. Which do you prefer and why?
TJ: I don't play a fall sport but I'm usually doing strength and speed during that time period and doing open gyms for basketball. I like both basketball and baseball a lot but I would give the edge to basketball because I'm really close to all the guys on the basketball team.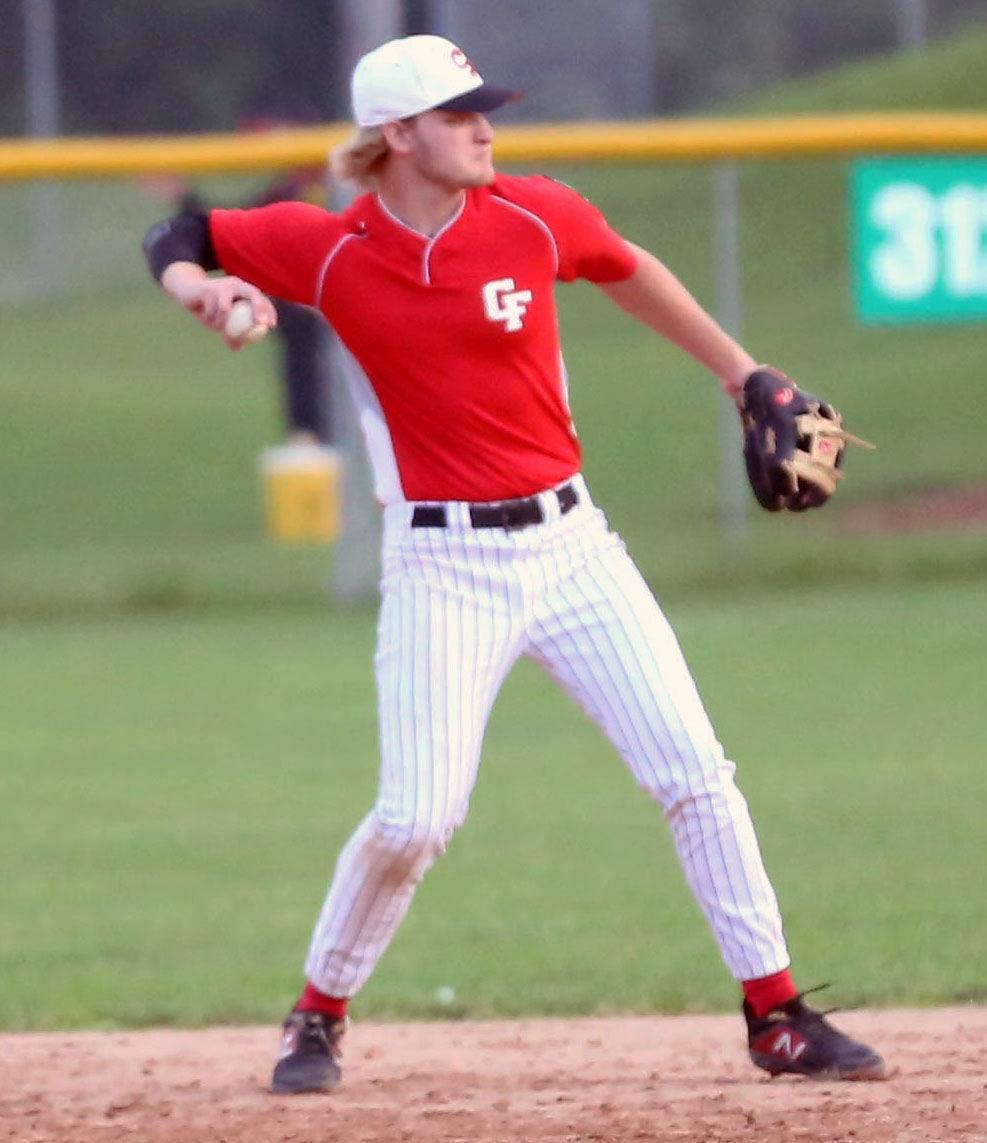 Q: When you're not playing a sport or working out, what can people find you doing? What are your go-to hobbies?
TJ: I'm usually hanging out with friends, most likely playing wiffle ball or football for fun at a park.
Q: Back when everything was shut down, did you pick up anything new or interesting?
TJ: I tried to learn how to play the guitar but other than that not really. I did like stepping out of my comfort zone though.
Q: Any idea what you want future plans wise? Favorite subject in school?
TJ: I'm not 100% sure what I want to do yet for sure, but I've thought about being an athletic trainer or something in the forensics. Playing sports in college is something I'm open to but it's not a must.