Cannon Falls junior Madi Burr helped lead the Bomber volleyball team to a second consecutive Section 1AA championship and trip to the state tournament this past weekend in Rochester. Burr had a breakout season last year, especially so in the section tournament. This year she expanded her role even more as she played in the back row for Cannon Falls.
Burr recently committed to South Dakota State University where she will play Division I volleyball for the Jackrabbits.
Below she talks about volleyball, how she has improved since last year's state tournament and what made her commit to SDSU.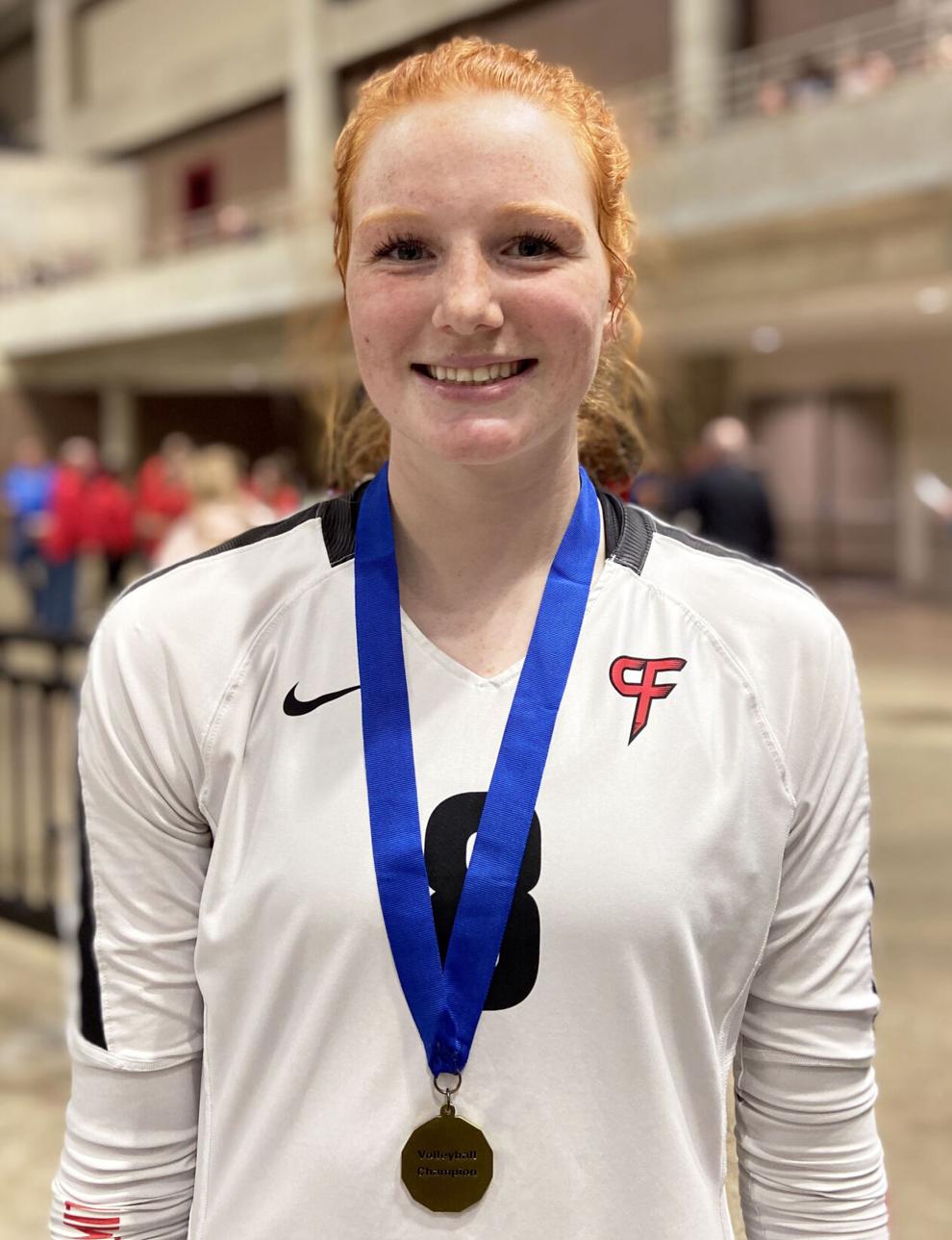 Outside of making it to state, did you head into this volleyball season with any team or personal goals?
I had a personal goal of perfecting my jump serve and being able to have positive energy on the court 100% of the time. I struggled in the Kasson game a little bit with the positive energy and also did not meet my jump serve perfection goal. But when I knew that my serve goal wouldn't be met, I just started to focus on staying on the ground on my serve and really focused on the positive energy part after the Kasson game. 
Our team goal was to beat Zumbrota and we executed that perfectly. Our energy and team chemistry that night was just outstanding. Of course our other goal was to go to state but we really didn't emphasize that as much this year as we did last year.
How do you think you've improved from last year to this season?
There is a huge difference in the way I've been playing from last year to this year. Last year, sophomore Madi Burr would be trying to hit the 10 foot line every time, this year Coach Xiong and Huseth and I have really emphasized for me to hit higher at the blockers' hands and tool off of the block. Especially on the taller block because it's harder for me to hit down when I am up against bigger girls like in the section final game against Caledonia.
My back row play has also had a big impact on my play. I've become better at reading the opponent hitters and getting passes up as well on serve-receive. Last year I would play back row when I served, then be taken out by our libero, but this year I'm in the whole time and it's been a confidence booster for me because I get to hit out of the back row now as well, which gives the opponent something different to look at.
What were the factors that made you choose SDSU?
I was also offered by SMSU (Southwest Minnesota State University) in Marshall and UMD (University of Minnesota-Duluth) in Duluth. After team camp at SMSU I decided to take it off my list because it just didn't feel like the right choice for me. University of Minnesota-Duluth was beautiful and I loved the coaches, the volleyball program and the school. There were no negatives about the schools. 
But there was something about SDSU that just made it feel like the right place for me. Again I loved the town, coaches, volleyball program and the school. But it was something about SDSU head coach Dan Georgalas and the assistant coaches, they just seemed so excited for me to join the program. The UMD coaches did too but something about Dan just made it feel like the right place and someone I knew I could talk to whenever I need (to). Plus I got really close with some upcoming freshmen for the team and a girl that committed in the same class as me. So just having those connections made it feel like even more of the right choice. 
Did they say anything in specific that they want you to work on?
Coach Dan pretty much just told me that he really wants me to work on building up the muscles in my knees because he wants me to be ready to go to play when I get there, which is super exciting for me and something I really emphasized when going to college, to be able to play my first year. I wanted to make sure that I wasn't going to be coming from a strong high school career to going into my first year in college sitting on the bench. 
Do they have a vision of what role they'd like you to play right away?
He (Georgalas) told me that he needs someone to fill the spot of a big right side attacker and said that I was the missing piece for that position. That was another thing that helped me decide on SDSU because knowing that your coaches have that confidence and vision for you is a big confidence booster. 
Any idea what you want to study or is it still too soon?
I've been pretty set on going for some type of architecture or interior design. I love math and being crafty so it just seemed like the best fit for me.