Sasha Lugovskyy was born in Ukraine and lived there the first 20 years of his life.
He emigrated to the United States and now lives just outside of Cannon Falls. He spends his days trying to to help his countrymen in the war-torn country.
Lugovskyy spoke to a group of about 30 people attending a prayer service April 7 at First Congregational Church in Cannon Falls.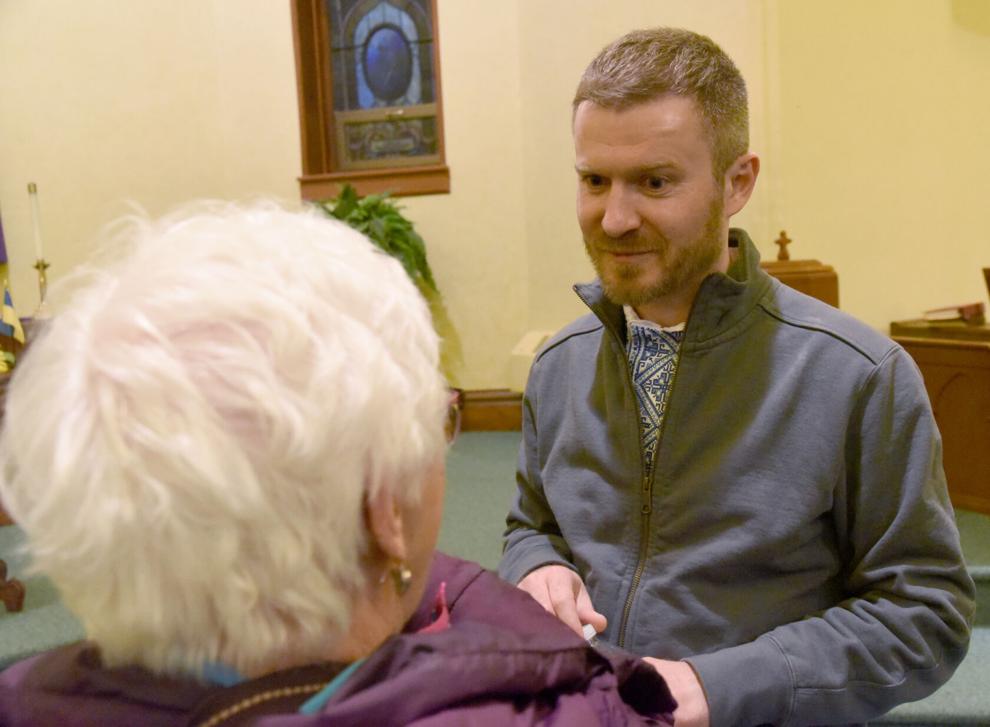 While the images Americans see on TV news are horrifying, Lugovskyy said what is happening in Ukraine is much worse.
"They say if you think Bucha is bad, come see Mariupol," he said
He described brutality and atrocities committed by the Russians who are invading the country. He talked about rapes of women and men being executed with their hands tied behind their backs.
"It's shocking to me," he said. "They would shoot them and then roll tanks over them."
Lugovskyy has two aunts, an uncle and many cousins in Ukraine. He has been communicating with them using internet programs.
He says they are trapped in towns that are surrounded by Russians. If the residents try to flee the towns, they risk getting shot at checkpoints.
"Don't even think of leaving town," his relatives told Lugovskyy. "They shoot to kill if you approach a checkpoint."
And he said he expects it to get worse, much worse, as the Russians reorganize for an intensive attack on the eastern part of the country.
Ukrainians need more weapons. They need more medicine. They need prayers.
"Please continue to pray," Lugovskyy urged.
He fears people will become numb and indifferent to the non-stop images coming from the war zone.
"This is real," he said, saying Americans cannot become desensitized to what is happening in Ukraine.
How does he see this ending?
"In the end, the Ukrainians will win," he said. "I cannot think any other way."