Gov. Tim Walz announced during a press conference this morning that COVID-19 vaccine eligibility will expand to anyone 16 years and older beginning Tuesday.
Walz described the expansion as the light at the end of the tunnel, saying vaccines are coming at a higher rate month after month.  
"It's one that didn't seem possible a year ago when we entered the pandemic. So many unknowns," Walz said. "So little defense for a virus that was wreaking havoc."
Walz hopes the state will become the first one to reach 80% of residents being vaccinated. 
Minnesota was ranked number one in the country in vaccine distribution recently.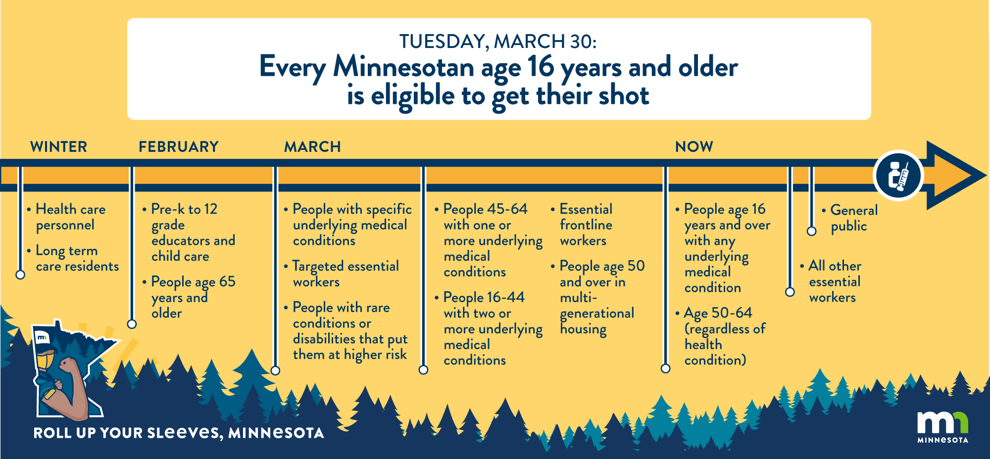 80% of Minnesotans ages 65+ and 66% of educators and child care workers have received at least one vaccine dose at this time. 
Seniors and healthcare workers were the highest priority in receiving the COVID-19 vaccine once it became available. 
People in those two groups, and those who have underlying health conditions, are still the highest priority to receive the COVID-19 vaccine. 
Walz, along with Minnesota Department of Health Commissioner Jan Malcolm and Fairview Health Dr. Abraham Jacob, cautioned people that just because vaccine eligibility has expanded, doesn't mean everyone will be able to get one tomorrow. 
"When it's your turn, I hope you will get your shot," Malcolm said. 
Both Malcolm and Jacob said all three vaccines approved by the Food and Drug Administration are safe and highly effective in prevention. 
Jacob said that variants are still an issue facing the state and country. An incredibly slim chance to contract one of the COVID-19 variants is possible, Jacob said, despite being vaccinated. 
Jacob preached all residents, vaccinated or otherwise, to social distance, wear a mask and take care until herd immunity can be reached. 
Walz asked residents to continue to help each other in getting signed up for the vaccine by registering on the COVID-19 Vaccine Connector website. 
Going together to receive the vaccine as a family or with roommates is encouraged, Walz said. The more people are prepared, the better. 
"This is how we break the back of this pandemic," Walz said.
Minnesota has confirmed nearly 510,400 cases of COVID-19 since the pandemic began. 6,814 people have died as a result of the virus. 
In Dakota County, 38,523 people have contracted the virus. In Goodhue County, 4,105 people have contracted the virus. 
Residents ages 20-24 have led the state in cases with 50,246. However, that age group has only had four people die.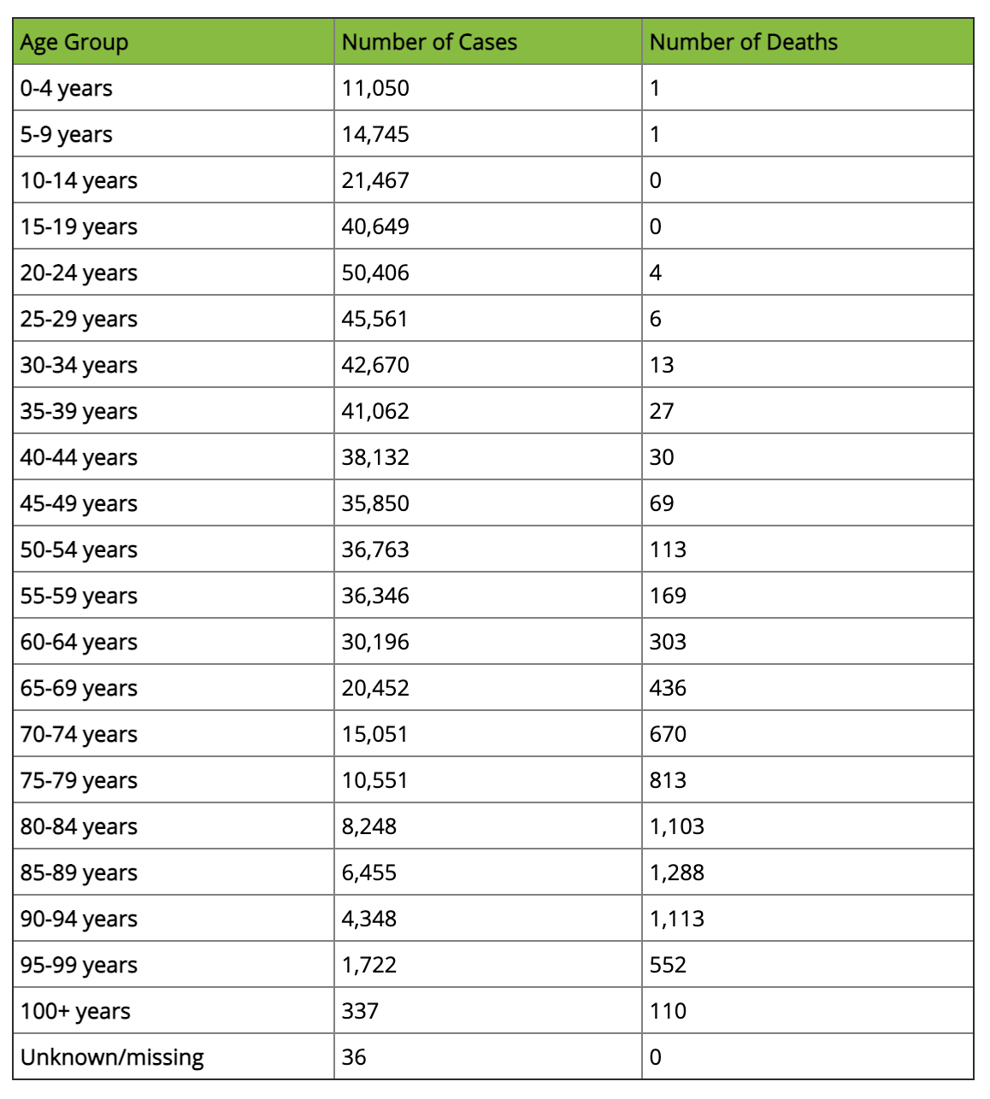 Compare that to residents 85-89. This age group has 6,455 confirmed cases, but leads the state in deaths with 1,288. 
Walz said he is confident the federal government's allotment will increase each week. 
The trio hopes that a better spring will move towards an even better summer because of the high number of vaccinations. 
If you have questions about when you can get your shot, visit the COVID-19 Vaccine Connector website or call your local healthcare provider. 
To watch Walz's new conference, visit the governors Youtube page.