At the Republican Eagle, we are on a journey to preserve Goodhue County's ghost towns. Although overtime these small cities have lost their relevance, they were all a crucial part of shaping Minnesota's southeastern region.
In our second installment of this series, we branch out a little further from the center of the county to discover seven more towns.
All information below was found using the Historic Places of Goodhue County map prepared by the GIS office.
Bellechester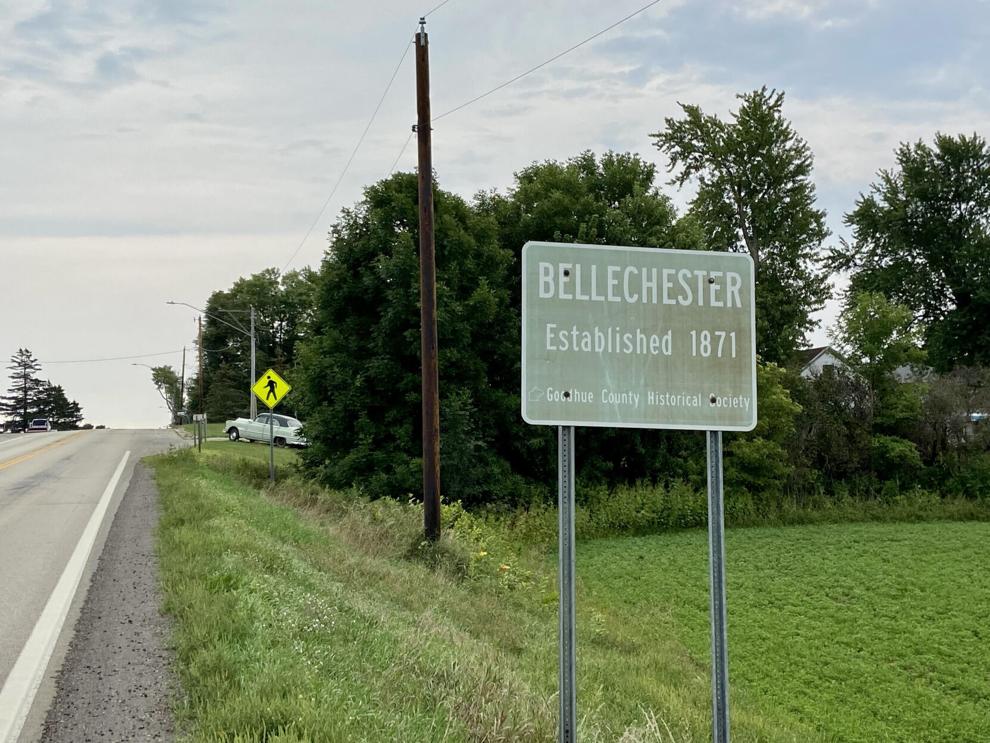 Location: 101 Chester Ave., Bellechester
Type: Public and historic
History: "Bellechester is a small rural trade center. In pioneer time there was a church, store, saloon, blacksmith and wagon shop, farms, a few houses and a post office which closed and reopen several times in the late 1800's and early 1900's."
Belvidere Mills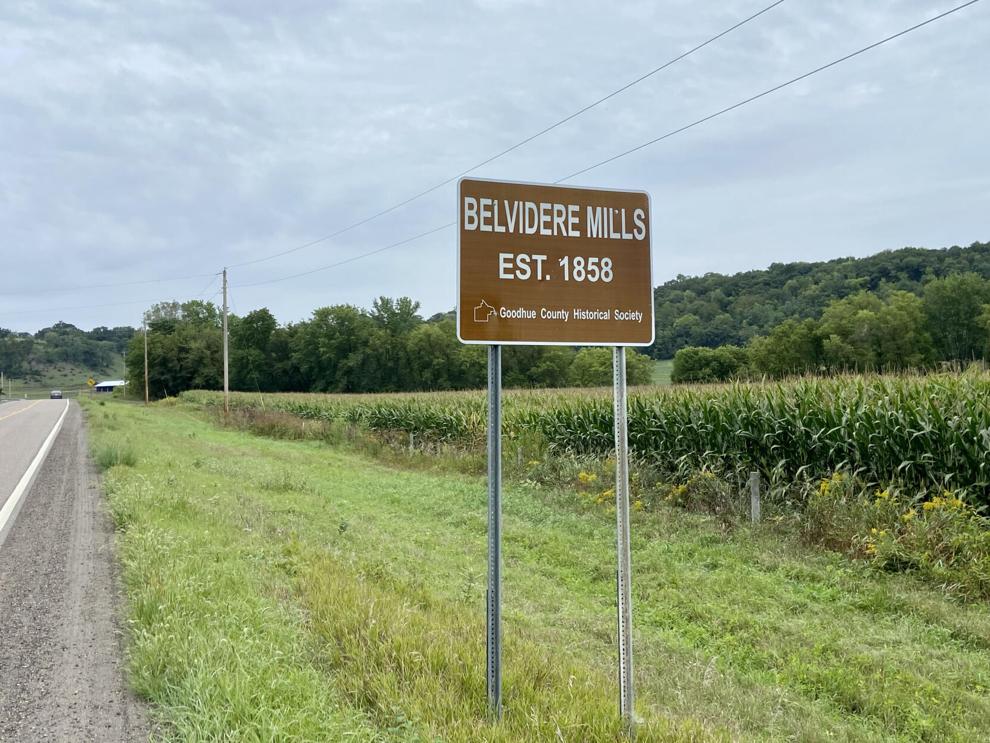 Location: 34000 block Wells Creek Trail, Belvidere Township
Type: Public and historic
History: "Pioneer era farming community, which expanded due to a small flour milling operation. A general store, post office, creamery and houses created the hamlet."
Burley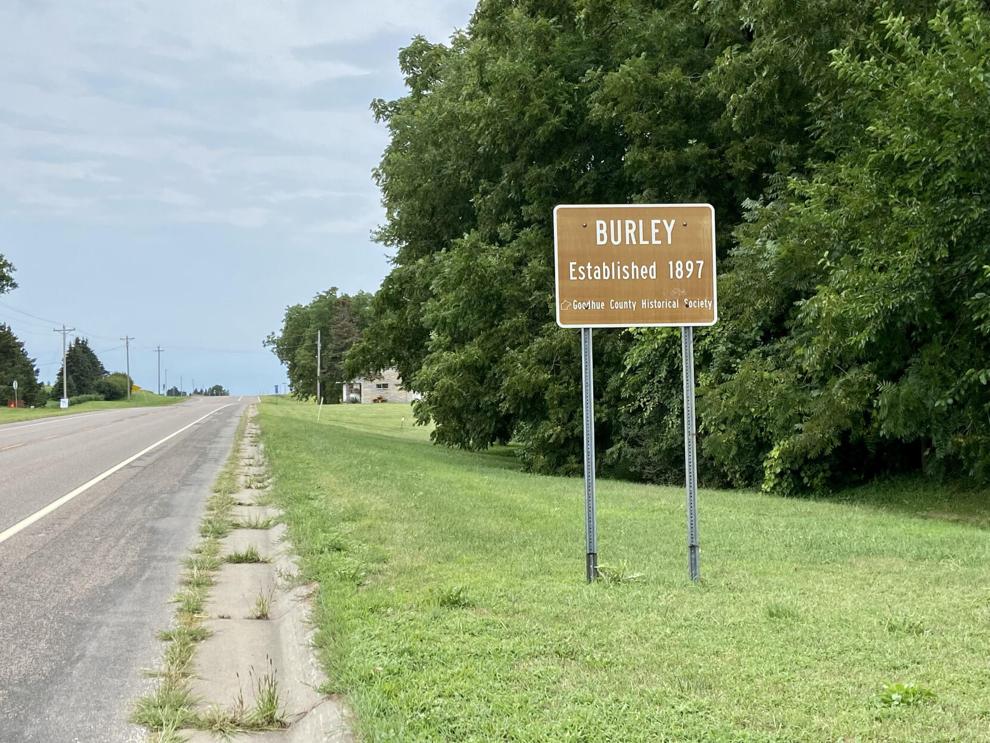 Location: 32000 block County 1 Blvd., Featherstone Township
Type: Public and historic
History: "Burley community started with a post office on the Red Wing to Cannon Falls stage line. A tavern, houses and a brick schoolhouse contributed to the short-lived community. The rural school was one of the first schools in the county to have free textbooks and an extensive library."
Crystal Springs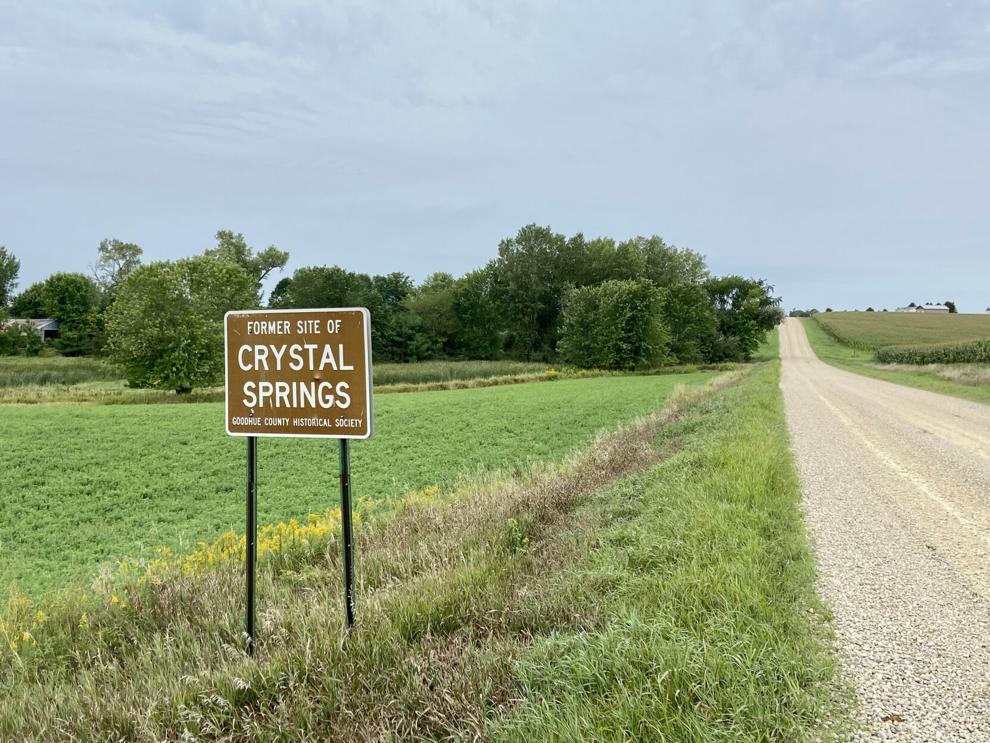 Location: Intersection of 390th St. and 280th Ave., Belvidere Township
Type: Public and historic
History:"Post office began in 1858 and ended in 1863, a short-lived post office to serve the rural community. The post office was located near a schoolhouse."
Featherstone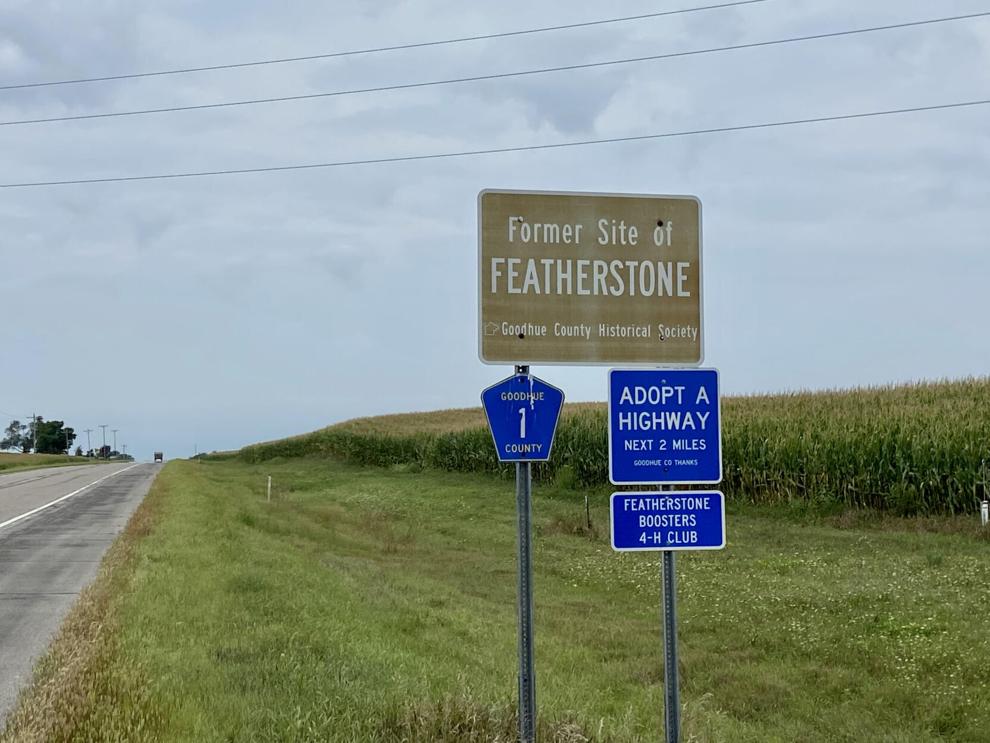 Location: 31000 block County 1 Blvd., Featherstone Township
Type: Public and historic
History: "Featherstone community served the farmhouses with a schoolhouse and a township hall."
Hay Creek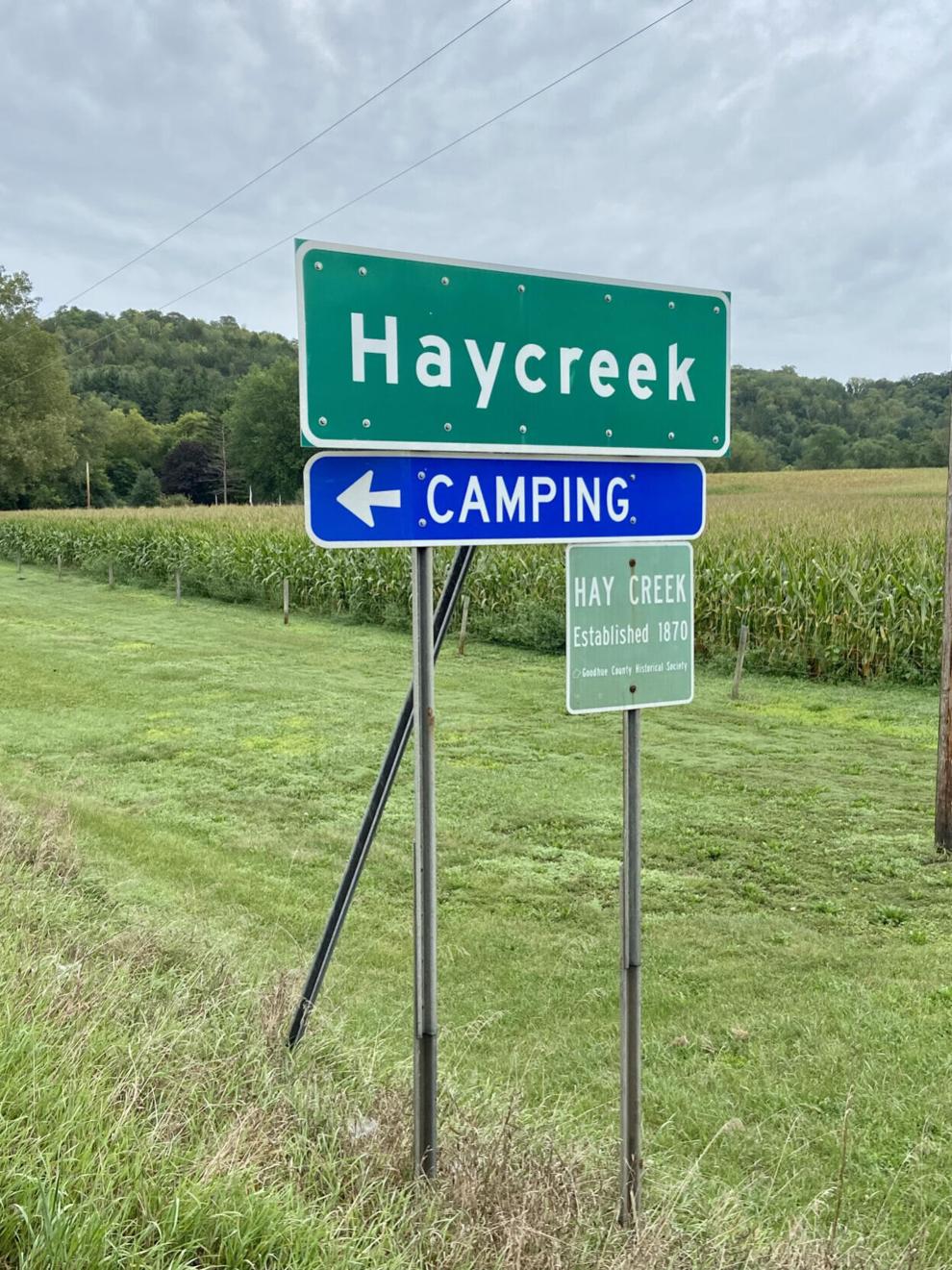 Location: 31721 Highway 58, Hay Creek Township
Type: Public and historic
History: "Hay Creek was a thriving pioneer era community with a hotel, mill, school, churches, general store, boot shop, houses and farms. A railroad station served Hay Creek."
Thoten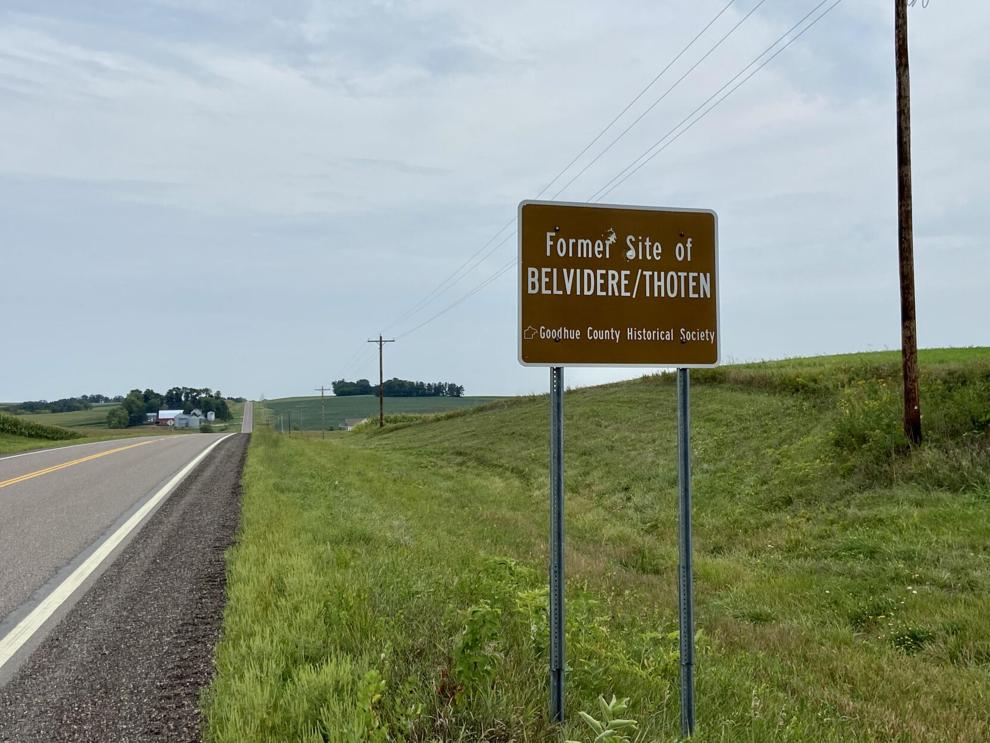 Location: 26500 block 370th St., Belvidere Township
Type: Public and historic
History:"Thoten post office was located in a store in the southeast quarter of Section 16. This post office served a Norwegian farming community. 1878 to 1883 the post office was in operation, then Bellechester took over the handling of the mail."