A celebration of the recent broadband and rural fiber expansion in the Welch, Goodhue and Pine Island communities was held at Welch Village Ski and Snowboard Area Thursday afternoon, August 13. The event was put on by Nuvera Communications and Bevcomm, who executed the projects, with U.S. Rep. Angie Craig (D-MN) and State Rep. Barb Haley (R-21A) in attendance. 
In January of 2021, the Minnesota Department of Employment and Economic Development (DEED) awarded 39 grants worth over $20 million, which were matched by over $33 million in local funds. The grants are part of the Border-to-Border Broadband Development Grant program, which is administered by the Minnesota Office of Broadband Development and is in its sixth year.
Nuvera was awarded five of those Border-to-Border grants, two of which were for the Welch and Goodhue areas, while Bevcomm received two, one of which was for the Pine Island area.
The two Nuvera projects were for the Goodhue and Wabasha County townships of Goodhue, Zumbrota, Minneola, Belle Creek and Chester, as well as the area south of Welch in Goodhue County. The Welch project received a total of $963,000 in grant and matched funding. 
Nuvera has done past broadband work in Goodhue County and with these two new grants, is building towards reaching about 250 previously unserved homes. Glenn Zerbe, Nuvera President and CEO, was also in attendance and said that in the future, they are aiming to reach even more residents.
"In the future are another 500 homes that will be put together underneath a grant that I believe comes out of some education funding that is working its way through the federal hallways and working its way to the county, so hopefully we will be participating in all of that in the years to come. Another 500 homes and another 2,000 through fixed-5G wireless. I think you'll see from the map that we're really making an impact in the county in addressing the digital divide that might have at one time existed in Goodhue County. For this little corner of Minnesota, soon that will be largely erased."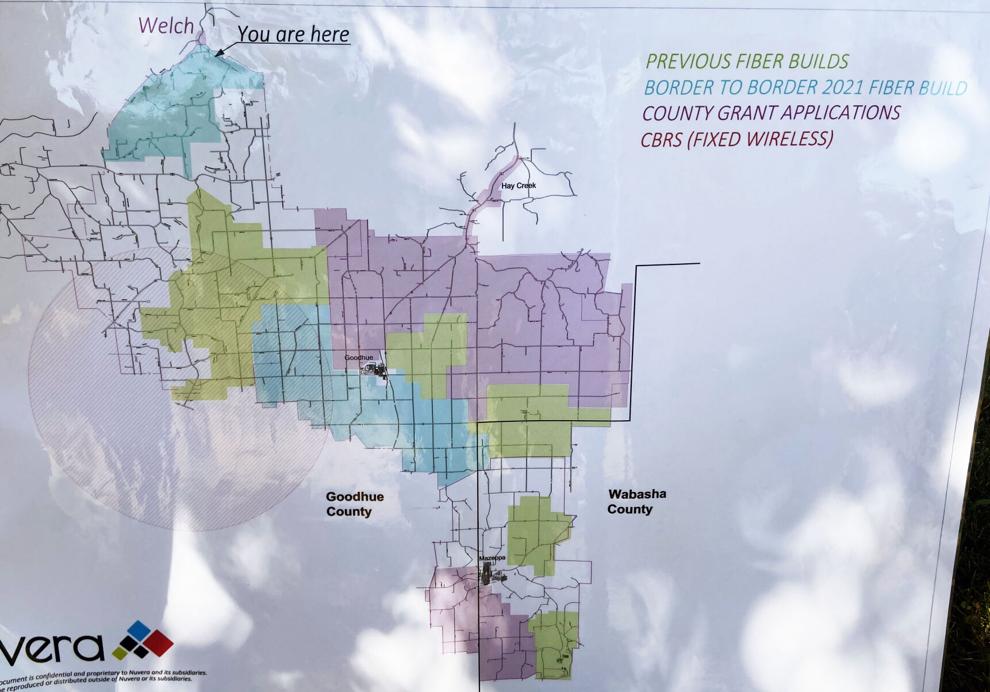 The event included some statements from Welch residents and business owners impacted by the expansion, including Peter and Jamie Zotalis. Peter Zotalis is the President/General Manager of Welch Village and lives a few miles away with his wife and three daughters.
"We were blessed that we had Welch Village and Nuvera internet to use for remote learning because there was no way, we couldn't do it at our house with three livestreamed classrooms going at once, it would have been tough," he said. "It was an issue, we had to think about how we were going to do it. We were really lucky we had a business to bring our girls too for school, I couldn't imagine living where we live and not having this opportunity. We're really happy, we're really thankful that we've had a longstanding relationship (with Nuvera). It really has a direct impact on our business, we're selling everything online now, parents, customers, they have an expectation now to use WiFi when they're here skiing during the winter."
Both Rep. Craig and Rep. Haley played key roles in advocating for expanded broadband access and helping to get funding for projects in the area. 
"In my time in the legislature, I've served now for three terms, broadband has always been a number one issue with constituents," Haley said. "I've been at many township meetings and talking to residents about their needs, whether it's school, tele-medicine, to operate a business or to operate a farm, it's a necessity."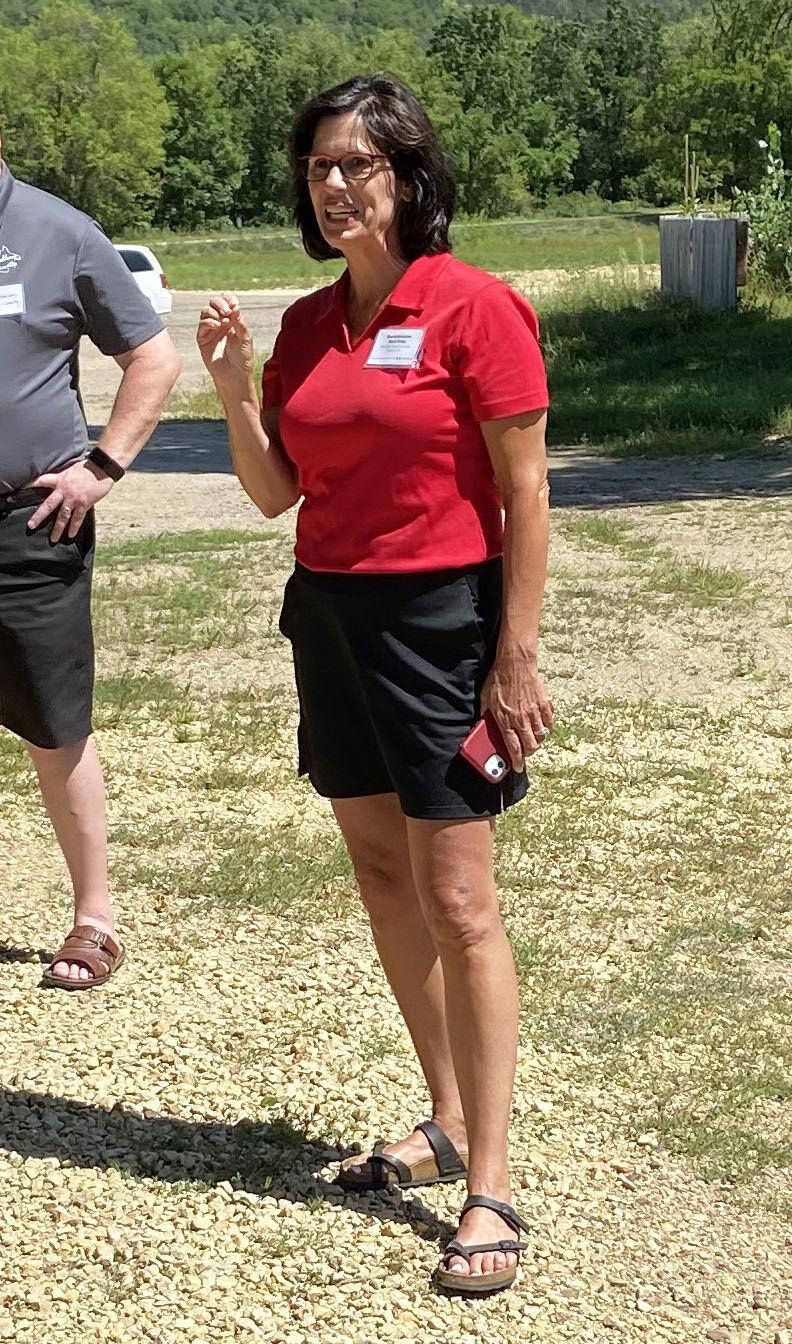 Craig has long been a proponent of expanding broadband access at the federal level and recently helped pass funding legislation which included $800 million for rural broadband funding. It also had appropriations for 10 Community Funding Projects submissions in the Minnesota' Second Congressional District, including $3.21 million for the Goodhue County Broadband Expansion project, the request for which can be found here. This is outside of the current infrastructure bill that was recently passed by the U.S. Senate.
"We just came from Cannon Falls because the Secretary of Agriculture, Tom Vilsack, is in town, and to me all of this is just related," Craig said. "It's related to what assessment do we need to make in our country, in Minnesota, to help us build and rebuild, in some cases, rural communities throughout our nation. You all know that the ag economy is such a strong part of that."
Craig, Vilsack and U.S. Senators Amy Klobuchar and Tina Smith visited Callister Farm in Cannon Falls earlier in the day to talk about efforts to help farmers affected by the current drought. 
"I want you to be able to live anywhere, I want your kids to come back home after they leave the community, I want us to be able to grow businesses, start businesses anywhere in the country," she added.