Updates to this home on the east side of Red Wing bring the 1920s house to its original glory. The nearly 100 year old woodwork has been cared for and new updates include the kitchen and bathroom. One of the most charming aspect of this home is the sun room, which is accessed from the dining room via a pair of french doors. The sun room and the other rooms on the main floor show the history of the home—moulding, windows, built-ins, arches, etc.—along with contemporary style through a fun hanging light in the dining room, colorful walls and a kitchen that seamlessly blends blue cabinets with wood counters and metal accents.
The two bedrooms and the bathroom are all upstairs. The upper level also includes a balcony, which looks over the backyard.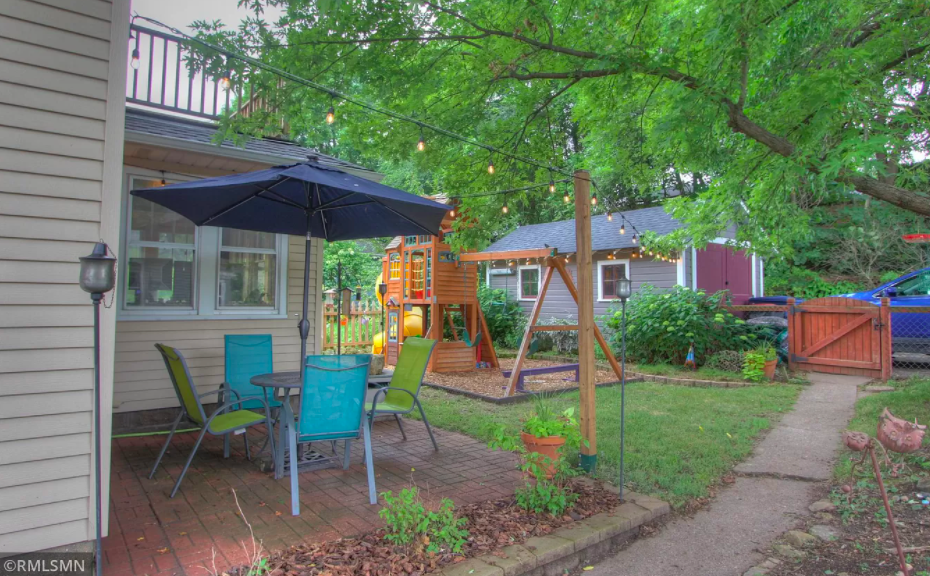 Current owners of this home found ways to use every piece of the backyard. The area is fenced in and includes a patio with room for a table and chairs, a play area where a playhouse and swings currently sit, a patio for the grill, gardens and a hammock, which hangs between two mature trees. String lights are currently hung in the backyard giving the space a inviting feel. 
Bedrooms: two
Bathrooms: one
Square feet: 1,220
Acres: 0.16
Year built: 1922
Asking price: $224,900
This house will be on the market on Monday, Aug. 30.