Ask anyone of a certain age living in Minnesota about the Halloween blizzard of 1991. It's almost becoming a mythical tale of power lost in homes, hundreds of cars being pulled out of ditches and snow as far as the eye can see. 
The Halloween blizzard dumped more than 19 inches of snow on Cannon Falls, according to Beacon records. 
So how does the snow storm on Oct. 20 compare to the Halloween blizzard? Barely.
A brief history of the Halloween blizzard
Beacon records show the Halloween blizzard had 19 inches of snow fall between Oct. 31 and Nov. 1. 
There were ten stranded motorists spent the night at the public safety building. CannonBall Truck Plaza reported 65 vehicles that went into the ditch that needed to be removed.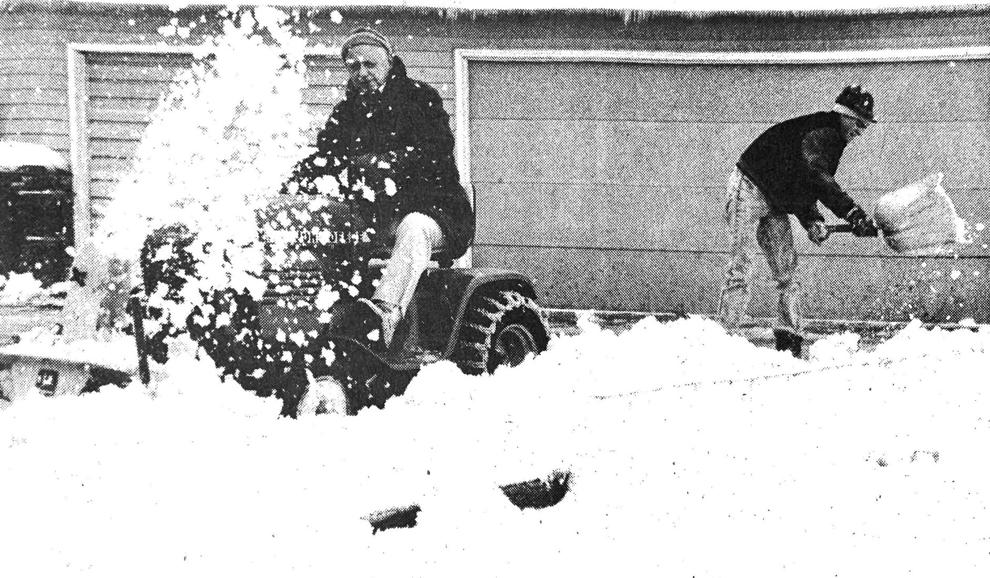 Even Randolph firefighters had to go door-to-door to check on residents because land lines were out. 
Luckily in Cannon Falls, there were no emergency calls missed and only minor injuries that needed to be attended to as a result of the storm. 
Comparable daily snow totals
The Minneapolis-St. Paul airport reported 7.4 inches of snow from the Oct. 20 storm. It's the second highest October snowfall total reported. 
The Halloween blizzard remains the record holder, with 8.2 of snow falling on Oct. 31. For context though, Paul Huttner, a Minnesota Public Radio chief meteorologist said on Twitter that most of the snow during the blizzard actually came on Nov. 1. 
Huttner said MSP received 28.4 inches of snow.
In St. Cloud, the Oct. 20 storm broke the largest daily snowfall record for October with seven inches. The previous record was held on Oct. 20, 1936 with 5.8 inches of snow.
Around the area, Red Wing and parts of Ellsworth and Hastings reported eight inches of snow, according to the National Weather Service. 
Goodhue reported seven inches and Wanamingo reported 6.8 inches.
Car crashes were plentiful on both days
The Minnesota State Patrol reported 493 crashes on Oct. 20.
48 of those crashes results in injuries, with only one crash resulting in serious injury near Motley, Minnesota. 
According to an article on the Halloween blizzard from the Pioneer Press, the Minnesota State Patrol reported 419 snow-related crashes.