The winter hunting season is almost here, and topped off with Christmas, many current and soon-to-be dog owners are probably wondering the best ways to train man's best friend.
Jason Dommeyer has owned Cannon River Kennels for 20 years, and has been training dogs for 27 years. The Beacon talked to him about what dog owners need to know about the do's and don'ts of training man's best friend.
Do: Start training early
Depending on whether an owner wants their dog to be a companion dog or a hunting dog, Dommeyer suggests starting their training as early as eight months for obedience training and five-and-a-half months for hunting dogs. He also says it's best to desensitize hunting dogs to gunfire as early as possible.
"What we don't want is a dog's first introduction to, [say] birds, is for a dog who is teething to grab a bird and go, 'oh, dang, I don't like that thing,'" Dommeyer said. "Of course, we can't tell the dog it's because they're teething, and not because the bird is bad."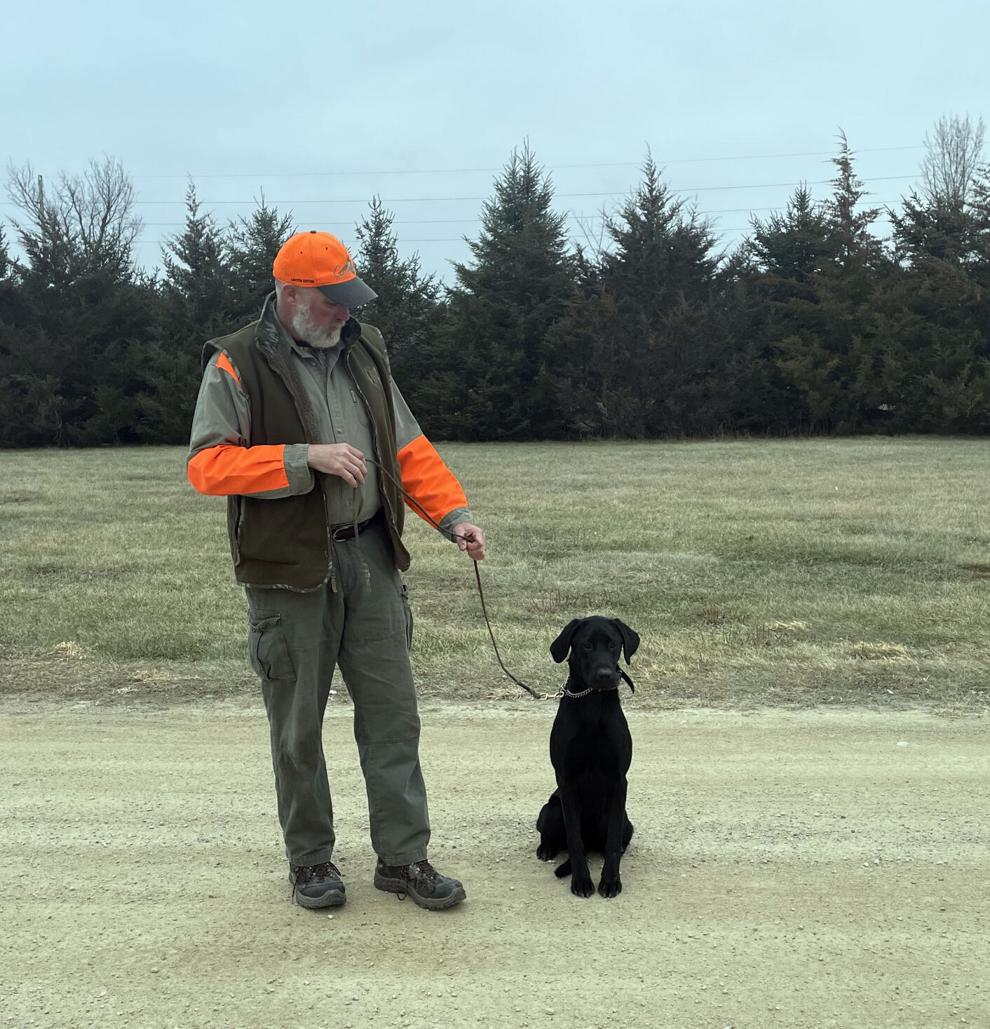 Don't: Rely on specialized collars
Prong collars and remote, or shock, collars do not work like snap chains. Prong collars are made to equally distribute the pull of a leash around a dogs neck, but when the owner takes the collar off the dogs may no longer behave, Dommeyer said. 
"The prong collar is something where the dog corrects themselves," Dommeyer said. "The dog figures out, 'when this thing is on, I have to listen, but when it's off, I'm on my own.'"
Remote collars can show the dogs that what they are doing is not correct, but they do not show the dogs what they should be doing instead. Oftentimes, remote collars are used as a reinforcement tool, not a training tool.
"The mistake I see most often with people trying to train their dogs themselves is using the remote collar incorrectly," Dommeyer said. "A remote collar is the most abused, the most ineffectively introduced thing in dog training today when it comes to owner introduction."
Do: Be aware that training is essentially time and repetition
Training dogs will take days, weeks and maybe months depending on what you want your dog to accomplish. 
Dommeyer's classes range from two to 12 weeks, depending on what kind of training the owner is looking for. If it takes weeks for a professional, a novice is not going to teach their dog everything in a few days. Have patience.
Don't: Rely on treats 
Using treats in the beginning of your dog's training is encouraged, but once the pups hit eight months it's best to switch to praise.
You are not guaranteed to have treats on you at all times, and that may cause your dog to ignore you if you do not teach them to accept praise, Dommeyer said.
Do: Use both positive and negative reinforcement
Many dog owners know to use positive reinforcement tactics, like treats and praise, when their dog responds to their name, sits on command or uses the restroom outside.
Negative reinforcement is a good tool to use as well. Specifically, Dommeyer uses a leash and snap, or choke, chain to train dogs.
Essentially, when you use a snap chain you give the dog a quick tug and release to correct their behavior.
Don't: Hit your dog
Showing aggression towards your dog can lead it to lash out against yourself, other people and other animals.
"You have to show dogs that you're a nice guy too," Dommeyer said. "Not only are you a disciplinarian, but you're actually a pretty nice guy. I'm going to pet you, I'm going to throw something to you, I'm going to lay on the ground with you and I'm going to scratch your belly."
If all else fails, owners can contact a professional trainer like Dommeyer.